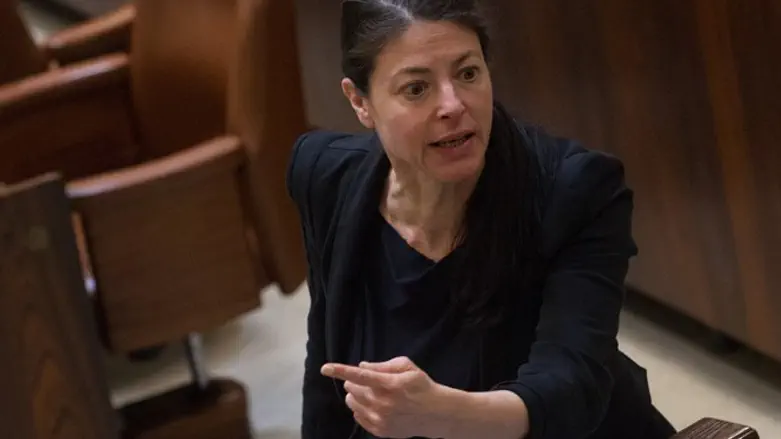 Merav Michaeli
Miriam Alster/FLASH90
MK Merav Michaeli (Labor) attacked what she claimed was a lack of women in decision-making circles of the coronavirus crisis. "The Israeli government has appointed a team to manage the exit from the coronavirus crisis. It has 23 men on it. I swear. I did not invent this figure. Oh, and six more research assistants. All men. [Just] two female assistants."
"All men; every one of them. From the head of national security to the Prime Minister. And what exemplary leadership they provide. They do not provide enough inspections, don't ensure guidelines are maintained; they don't follow their own guidelines. Obviously, they are men," she wrote.
"And women? About 16% more women have filed for unemployment than men; meaning it was easier to fire women and send them to unpaid leave. Now these men also allow firing pregnant women without permission. After all, what are women worth if we can't control them and their wombs?"
"Well, women are not equal," she continued. "They suffer from inequalities and discrimination that [have gotten] worse during the reign of Netanyahu, his harassing assistant and discriminating ministers. The male management of the State of Israel has been steadily declining for many years. Collapsing healthcare, lack of welfare, poor education, and too many wars. Dear friends, how long will we allow for this to continue?"
In 2018, Michaeli accused the Israel Prize committee of selecting too many "Ashkenazi men". She has previously denounced the institution of marriage, defending single-sex families along the way.