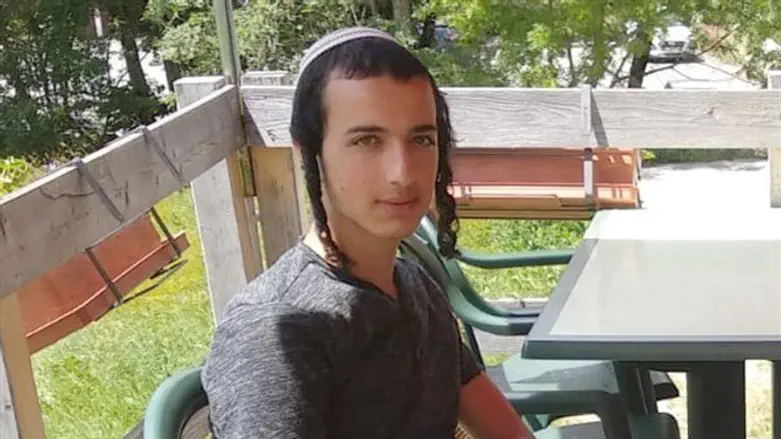 Dvir Sorek
Courtesy of the family
Overnight Wednesday, IDF troops alongside Border Police troops and Civil Administration forces operated in the village of Beit Kahil, northwest of Hevron, in order to demolish the residences of the terrorists Kasim A'arif Khalil A'safra, Nseir Salih Jabir A'safra, Ahmad A'arif Khalil A'safra and Yousif Said A'tiya Zhour.

The terrorists were a part of the squad that carried out the stabbing attack in Migdal Oz, southwest of Bethlehem, on August 8, 2019, in which IDF Corporal Dvir Sorek was murdered.

The terrorists were apprehended following an operational and intelligence effort conducted by the Israel Security Agency (Shin Bet), the special operations unit of the Border Police and the IDF on August 9, 2019.

The demolition was conducted subsequent to the Supreme Court rejection of petitions filed against the demolition order.

During the activity, a violent riot evolved with the participation of dozens of Palestinian Arabs. The rioters hurled rocks and burnt tires at IDF troops. In response, IDF troops used riot dispersal means.


Sorek was stabbed to death outside of the Midgal Oz yeshiva in Gush Etzion, where he had been studying. Sorek had been on his way back to the yeshiva after he purchased books in Jerusalem, when two terrorists attacked him, stabbing him to death before fleeing the scene.
Days later, Israeli security forces captured the terrorists.