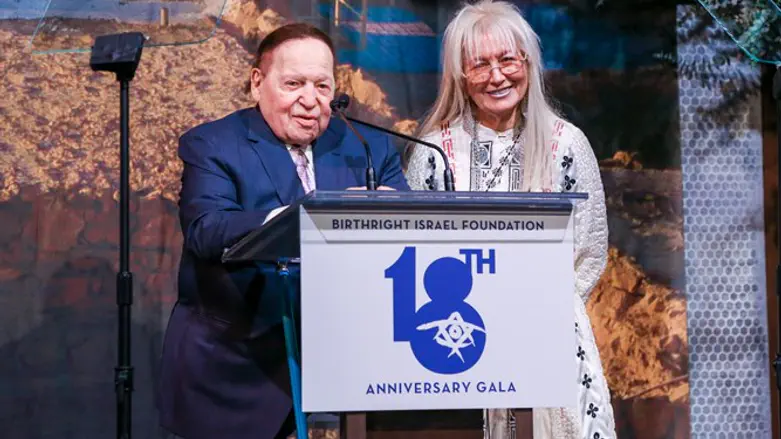 Miriam and Sheldon Adelson
Public Relations
The White House has announced that US President Donald Trump is to award the Presidential Medal of Freedom to 7 individuals next Friday.
The medal is considered America's highest civilian honor, along with the Congressional Gold Medal.
The recipients include Jewish philanthropist Miriam Adelson, the wife of billionaire Sheldon Adelson.
The Adelsons own the Israeli daily newspaper Israel Hayom and are also major backers of the Republican party.
"Miriam Adelson is a committed doctor, philanthropist, and humanitarian," the White House announcement said. "She has practiced internal and emergency medicine, studied and specialized in the disease of narcotic addiction, and founded two research centers committed to fighting substance abuse. With her husband, Sheldon, she also established the Adelson Medical Research Foundation, which supports research to prevent, reduce, or eliminate disabling and life-threatening illness. As a committed member of the American Jewish community, she has supported Jewish schools, Holocaust memorial organizations, Friends of the Israel Defense Forces, and Birthright Israel, among other causes."
Other recipients include Senator Orrin Hatch, NFL star-turned-jurist Alan Page, rock legend Elvis Presley, baseball legend Babe Ruth, former Supreme Court justice Antonin Scalia, and former Hall-of-Fame quarterback Roger Staubach.