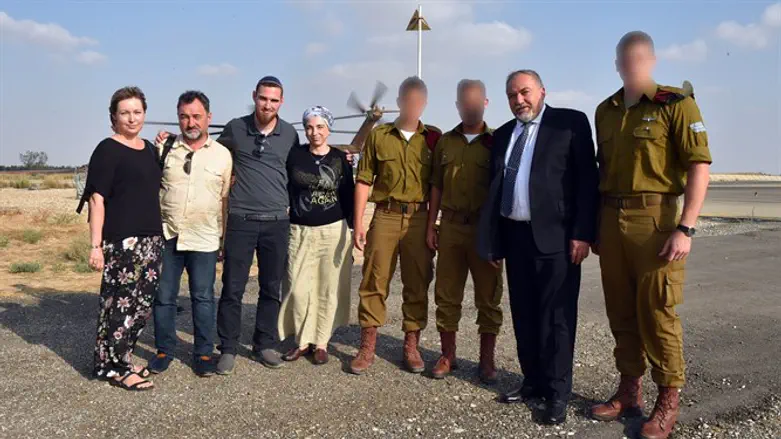 Liberman with family and friends of Ronen Lubarsky
Ariel Hermoni, Defense Ministry
Head of Central Command Major General Nadav Padan will sign a demolition order for the house of terrorist Islam Naji, who murdered First Sergeant Ronen Lubarsky during an operation carried out by the Duvdevan Unit for the arrest of a terror cell in the Ramallah area.

The soldier's family asked the commander to know when the demolition order would be issued, and in his response, which was obtained by Arutz Sheva, it was written that "The procedure for issuing a demolition order for a terrorist's house ... is a complex procedure that includes many stages in light of its sensitivity."
"In addition, each case is examined in accordance with the circumstances and criteria set by the Supreme Court. The concerned procedure is currently in the final stage, with all the parties involved acting as quickly as possible to complete it."

In the letter, sent by Maj. Gen. Padan's office, it was written, "We would like to reiterate our condolences to the family. The IDF and the Central Command are working day and night to eradicate terrorist activity and prevent the recurrence of such acts of terror. "