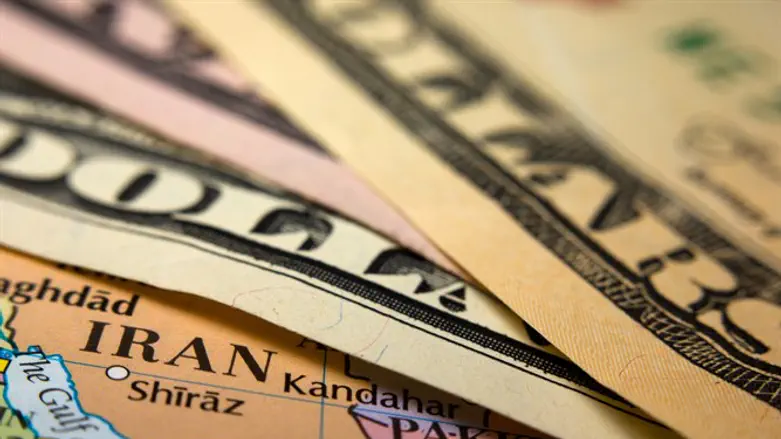 Iran scrambles for dollars
iStock
The Iranian rial reached a record low against the dollar Sunday as the Islamic Republic faces inflation and the looming re-imposition of US sanctions.
The rial fell to 102,000 rials against a single US dollar according to Bonbast, a site which monitors the Iranian exchange rate, and was confirmed by an Iranian trader to AFP.
The rial has halved in value since March, when it reached a high of 50,000 against the dollar.
The Iranian government attempted to force the rate to remain at 42,000 to the dollar in April. However, banks refused to sell dollars at the artificially reduced rate, and in June the government relaxed the trading restrictions.
In May, US President Donald Trump withdrew from the 2015 Iran nuclear deal and announced the re-imposition of sanctions on Iran.
On Sunday, Iranian Foreign Minister Mohammad Javad Zarif accused the United States of being "addicted to imposing sanctions", saying Iran should show Washington that it should quit this addiction.
"We can turn pressure into opportunity through increasing domestic production and non-oil exportation and show the U.S. in next few months that it should quit this addiction [to imposing sanctions]," Zarif said at a joint conference of private sector and the Iranian diplomats, as quoted by the Tehran Times.
"The history of the U.S. foreign relations show that it has imposed the most sanctions against various countries," he continued.
Foreign investors have been reluctant to invest in Iran as the US sanctions begin to take effect on August 4.
In June, India signaled that it may comply with US sanctions on Iran's oil industry.
Two business insiders told Reuters that the Indian Oil Ministry held a meeting with refiners Thursday in which they were told to search for alternatives to Iranian oil.
"[India] has asked refiners to be prepared for any eventuality, since the situation is still evolving. There could be drastic reduction or there could be no import at all," said one source.
India was one of the few counties that continued to buy Iranian oil under the previous round of US and international sanction.