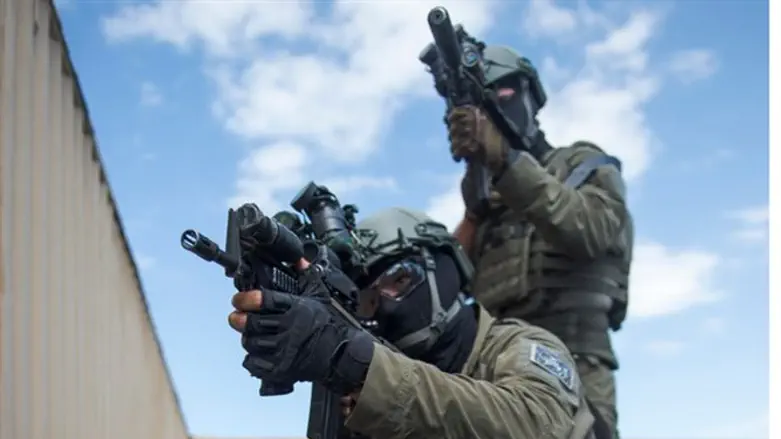 IDF commandos
IDF Spokespersons Unit
Colonel Kobi Heller will become the next commander of the IDF's vaunted Commando Brigade.
Heller, who identifies with the Religious Zionist community, will replace Avi Blut, who is leaving to become Prime Minister Netanyahu's military secretary.
Heller is the third commander of the Commando Brigade, first established in 2015, and consisting of the Egoz anti-guerrilla warfare unit, the Duvdevan counter-terrorism battalion, Rimon, which specializes in desert warfare, and Maglan, which operates deep within enemy lines.
Its mission is to be an accessible, independent, and flexible integrated commando force that specializes in complex face-to-face combat, long-range raids, and lengthy covert operations in enemy territory.
Heller was born in the Samarian community of Karnei Shomron and studied in the Neve Dekalim yeshiva in the Gaza Strip. After drafting to the Golani Brigade's Recon Unit, Heller quickly rose through the ranks, where he won critical acclaim for bravery during the Second Lebanon War in 2006.
Heller is a veteran of both the Egoz and Duvdevan units and commanded Duvdevan during 2014's Operation Protective Edge.