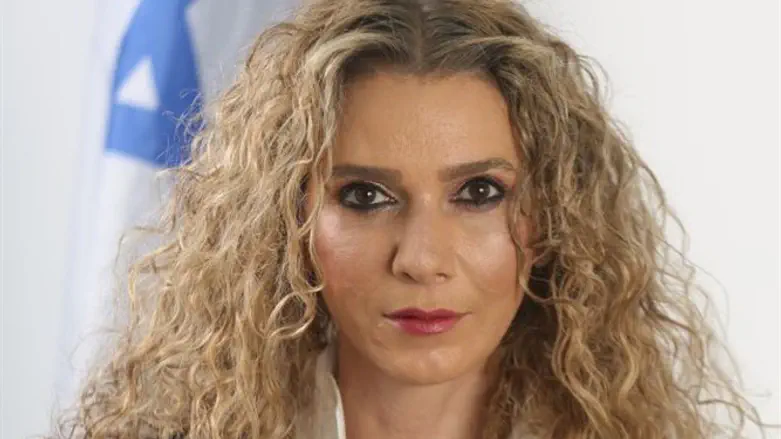 Ronit Poznansky-Katz
Courts website
The disciplinary court tasked with ruling on the fate of Tel Aviv Magistrate's Court Judge Ronit Poznansky-Katz following the "text messaging affair" decided on Wednesday to dismiss her from her post.
In February, a report on Channel 10revealed that Poznansky-Katz had colluded with an investigator from the Israeli Securities Authority ahead of a remand hearing for several suspects related to "Case 4000." The case investigates allegations that a Netanyahu aide provided the chief shareholder of Bezeq telecommunications regulatory benefits in exchange for favorable coverage for the prime minister and his wife on the Walla! news site.

The report revealed a series of text messages between Poznansky-Katz and the investigator, in which they appeared to agree in advance on the appearance and outcome of the hearing, with Poznansky-Katz saying she would "practice looking surprised" ahead of the actual hearing.
She was subsequently suspended from her post, though no criminal charges were filed against her. Instead, she faced a disciplinary court established specially to rule on her situation.
In April, Poznansky-Katz was convicted as part of a plea bargain agreement, after admitting to charges of behavior not befitting a judge and violations of the Justice Ministry's code of ethics.
In the hearing today, Wednesday, the court agreed unanimously on Poznansky-Katz's dismissal, ruling that there was no place for a situation in which "the rulings of judges, that is, the results of proceedings, are influenced by the desire to find favor in the eyes of the public," according to Hahadashot 2.
At the beginning of the month, following the revelations of the affair, Supreme Court Chief Justice Esther Hayut issued new protocol for pre-indictment interactions between judges and investigators.
The new protocol dictates, among other things, that communication between judges and investigation and prosecution authorities over requests may only take place during request hearings, and judges must refrain from any direct or informal contact with those authorities outside the courtroom.