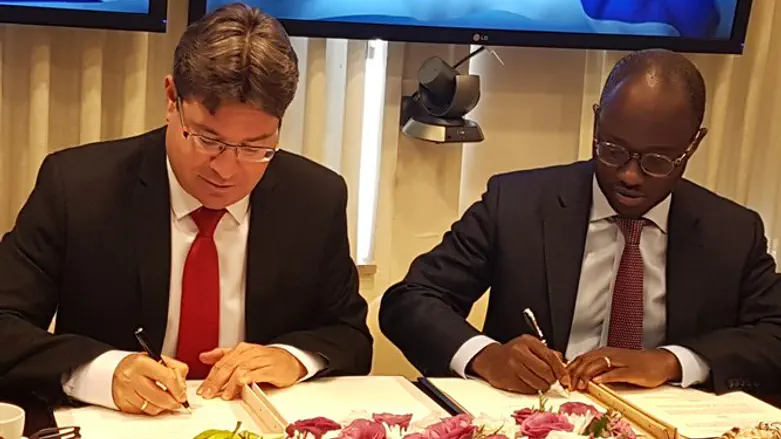 החתימה על ההסכם
צילום: דוברות משרד המדע והטכנולוגיה
Science and Technology Minister Ofir Akunis signed a scientific cooperation agreement today with British Science Minister Sam Gyimah.
The agreement will expand scientific cooperation between Israel and Britain to promote science, technology, and innovation. The agreement was signed as part of the International Ministerial Conference, in which science ministers and senior delegations from more than 25 countries participated.
Akunis explained, "The new agreement opens additional opportunities for Israeli researchers to cooperate scientifically with their British counterparts. The British Minister's arrival in Jerusalem attests to the great desire to cooperate with Israel and to our being a science and technology superpower with whom many seek cooperation and closer ties. This is a clear and strong message against organizations calling for academic boycott of Israel."
The goal of the agreement is to promote scientific research exchange by expanding cooperation and research among government policy makers, authorities, research organizations, and institutions of higher education.
Among areas examined for cooperation are: Making science accessible, artificial intelligence, developing satellite-based applications that support education, agriculture and marine research, renewable energy, bio-technology, health, and neuroscience.