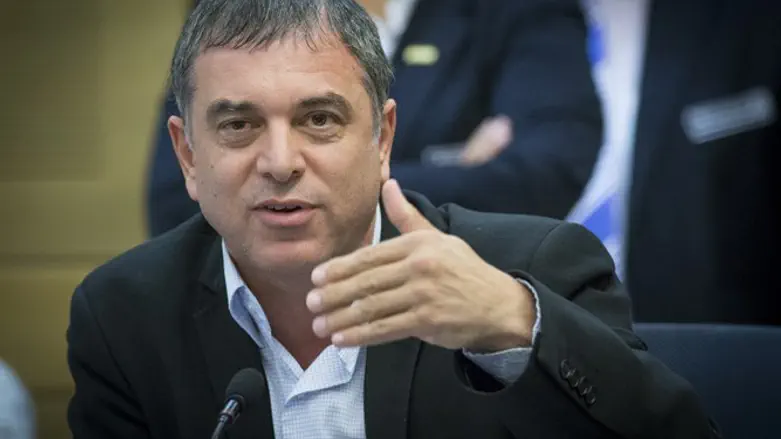 Shlomo Filber
Yonatan Sindel/Flash 90
Shlomo Filber, the Director General of the Communications Ministry and a close associate of Prime Minister Binyamin Netanyahu, on Tuesday night signed a deal to turn state's witness in the so-called "Case 4000".
In his testimony, Filber is expected to say that Netanyahu instructed him to grant regulatory benefits to the Bezeq communications company. Police suspect that in exchange for these benefits, chief Bezeq shareholder Shaul Elovitch provided sympathetic coverage to the prime minister and his wife on the Walla! news website, which he also owns.
According to the agreement, Filber will incriminate Netanyahu in exchange for a light sentence. Filber himself, who was one of the seven people arrested this week in connection with the case, is suspected of taking bribes, disrupting interrogation procedures, and accepting something fraudulently.
Legal officials believe that Filber's signing of such an agreement and a detailed testimony on his part could constitute a decisive step in proving the prime minister's involvement in the affair.
Netanyahu released a new video on Tuesday evening responding to the reports on the latest developments in the investigations with which he is associated.
"What's been happening in the past two days is simply complete chaos, a scandal, bringing two false claims as part of the campaign against me and my family that has been going on for years," Netanyahu said in the video.
"They concoct a new case every two hours, every close associate is investigated, immediately a flood of false leaks and we know what the goal is, to create a cloud over the Prime Minister's head. It's unbelievable," he added.