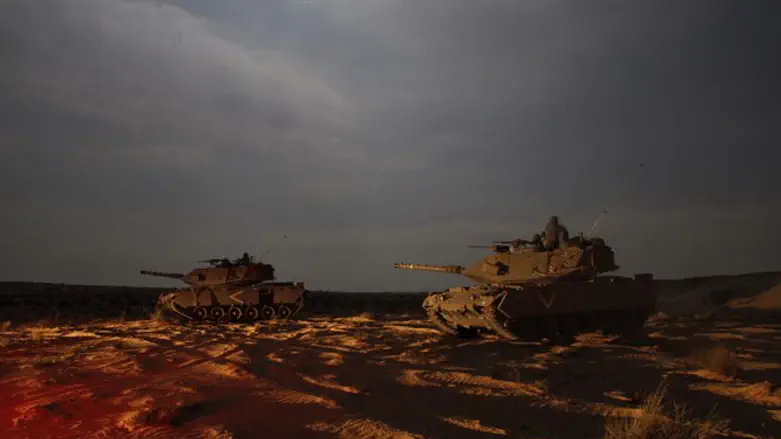 IDF tanks near Gaza
Ofer Tzidon, Flash 90
The IDF on Saturday night attacked a cell of at least four terrorists attempting to infiltrate Israeli territory from Rafah in southern Gaza.
An IDF tank shot at the suspects, and Arab media claims two were injured and the other two were killed.
Earlier on Saturday evening, a rocket fired from Gaza hit an Israeli home in Sha'ar Hanegev. The rocket hit the building's roof, damaging the structure.
By a miracle, the rocket did not explode, and the family members, all of whom were at home at the time, were not injured.
The IDF also attacked six Hamas terror targets, including terror tunnels running from the Zeitoun area into Israeli territory.