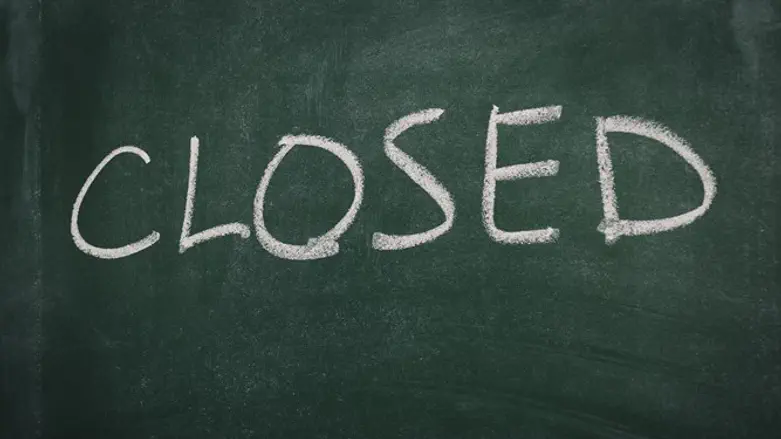 Illustration
ISTOCK
School around the country will shut down Wednesday as part of a strike organized by the teachers' union over allegations that the Education Ministry is systematically over counting use of sick days by teachers.
If the strike is not called off by Wednesday morning, all schools operated by the Education Ministry for grades K through 9 will be closed Wednesday. All kindergartens, elementary schools, and middle schools will be shut down, though high schools will remain open, as will all special education schools of all grades.
Schools in the western Negev, near the Gaza Strip, have been exempted from the strike, and will remain open Wednesday.
Representatives from the teachers' union claim that the Education Ministry has been over-calculating sick day usage by teaching staff, counting not only actual absences, but also part of the teacher's weekly 'day of rest'.
Israeli schools, which operate six days a week – including a half-day on Fridays – grant teachers a day off during the week. Each teacher is replaced by a regular, weekly substitute teacher on their day off.
Union leaders say the Education Ministry has been deducting a portion off teachers' 'days of rest' for each sick day they claim – in effect increasing the number of sick days they use.