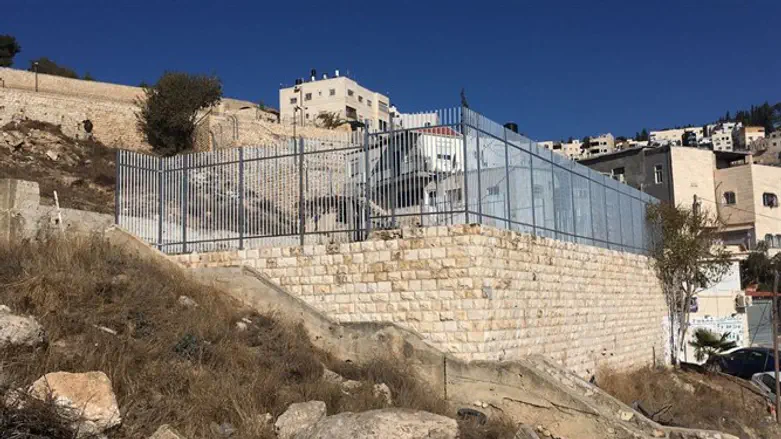 Mount of Olives
Public relations
The Jerusalem municipality will send inspectors to the site of an illegal mosque on the Mount of Olives.
The mosque is currently being expanded, and sits next to the graves of deceased prime minister Menachem Begin and Eliezer Ben Yehuda, the reviver of spoken Hebrew.
King reported the illegal mosque several years ago, and even gave an interview on the topic to Arutz Sheva. However, despite King's repeated warnings and photographs of the area, no one was sent to inspect the site or enforce the law.
On Monday morning, the Israel Hayom newspaper reported that the municipality had acceded to King's demands and a construction supervisor will arrive at the site on Tuesday, to see what is being done there.
If illegal construction or expansion is taking place, the municipality said it "will enforce the building laws using all the tools it has available, including issuing an order to cease construction and submitting an indictment."
"Over the past four years, Jerusalem's municipality has destroyed approximately ten synagogues which were built illegally," King noted. "So really, we are discriminating [against Jews] in favor of Arabs. Illegal Arab construction is almost never demolished here, despite the fact that the mosque in question was built next to the grave of a former prime minister. And still, the law is not enforced."