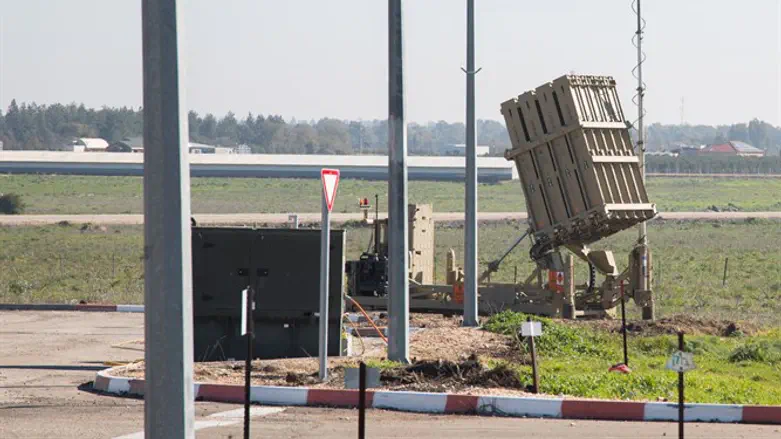 Iron Dome battery
Basel Aweidat/Flash 90
Britain has spent £78 million protecting the Falkland Islands with a new missile defense shield also used by Israel, Russia Today reported Thursday.
The Falklands' new Sky Sabre defense system is part of a £280-million renewal package for the islands announced by then-defense secretary Michael Fallon in 2015. The Sabre uses radar to track short-range rockets and can predict a missile's path and blow it out of the sky before it reaches its target.
The shield utilizes the same technology as Israel's Iron Dome anti-missile system, which has shot down hundreds of rockets fired from Gaza. It will be fully installed by 2020, according to RT.
The new defense shield is the product of Mprest, a company founded by former Israeli military officers and which is a subsidiary of the Israeli defense technology company Rafael, the report said.
The Iron Dome, which is designed to intercept rockets that are fired towards populated area, has proven very effective and its success rate was listed as 90% in 2012.
A report last month said that the U.S. Department of Defense is considering buying an Iron Dome defense system in order to protect U.S. forces stationed in Europe and other locations around the world.