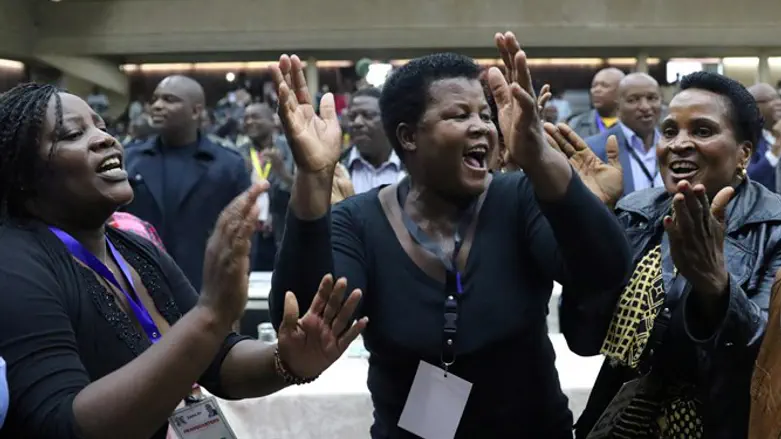 Celebrations in Zimbabwe
Reuters
Delegates celebrated after Zimbabwean dictator President Robert Mugabe was dismissed as party leader at an extraordinary meeting of the ruling ZANU-PF's central committee in Harare, Zimbabwe.
The Zimbabwean army was holding President Robert Mugabe, after military forces took control of the state radio network ZBC last week and announced that Mugabe, 93, and his family were in a "safe place".
Mugabe was dismissed as leader of the nation's ruling party today (Sunday) and replaced by Emmerson Mnangagwa, Reuters reported.
Zimbabwe's President Robert Mugabe (R) with vice-President Emmerson Mnangagwa in 2016
Reuters