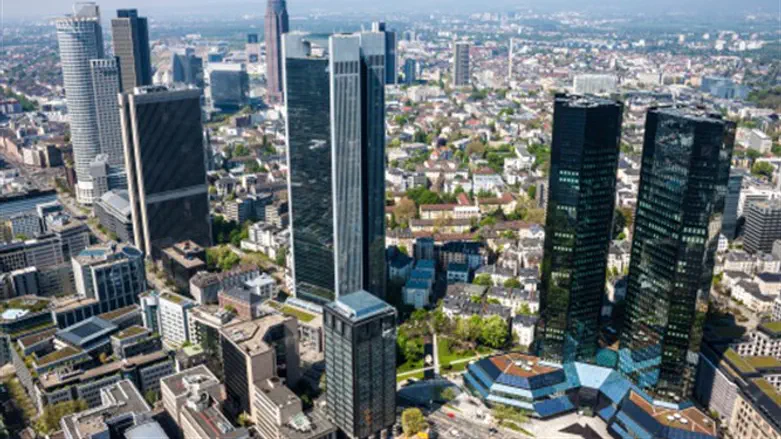 Frankfurt, Germany
thinkstock
Frankfurt on Friday passed a bill banning funding and rooms for BDS activities, The Jerusalem Post reported.
BDS (Boycott, Divest, and Sanction) is an anti-Semitic and anti-Zionist organization which aims to de-legitimize Israel.
Frankfurt Treasurer and Deputy Mayor Uwe Becker told The Jerusalem Post that, "The BDS-movement does not only strongly resemble the 'Don´t buy from Jews' argumentation of former times of the National Socialists, but the movement is built on the same toxic ground and it is poisoning the social climate in the same dangerous way."
He added that the city banned municipal and city-owned funding or renting rooms for BDS individuals, activities, or groups, and requested private landlords do the same.
The bill will not become law, however, until the city's parliament approves it. However, Becker added that the bill "already" had the necessary support.

"Not everybody who supports BDS is an anti-Semite him- or herself, but those who support BDS help to spread anti-Semitism, because BDS is an anti-Semitic movement," he said.
"For our city, threats towards Israel are being felt as threats towards the people over here too."
BDS was co-founded by terrorist Omar Barghouti, a Qatari national living in Israel. Barghouti was arrested in March for tax evasion. In May, governors of all 50 US states signed a pledge to reject BDS.
Last year, a Spanish high court in the Asturias region declared a BDS resolution illegal and discriminatory, and in May, Madrid's Superior Tribunal of Justice did the same.
It is assumed that BDS played a role in the fact that Israel ranked 23rd out of 26 in the annual Eurovision competition.