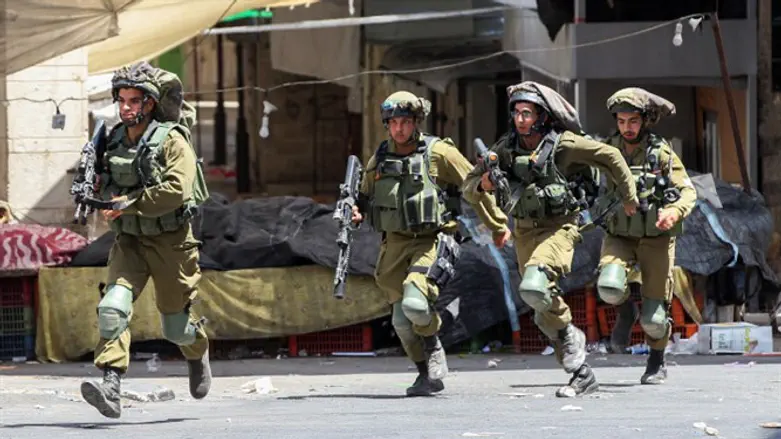 Security forces during arrest (archive)
FLASH90
Israeli security forces thwarted a planned terror attack in the capital Sunday, neutralizing and arresting a suspected terrorist in the Beit Safafa neighborhood of Jerusalem.
According to an Israel Police spokesperson, the suspect was nabbed during a joint operation of Israel Police and the Shin Bet internal security agency in the southern Jerusalem neighborhood of Beit Safafa, bordering Gilo.
The operation was ordered in response to specific and credible threats Israel's intelligence gathering agencies had received.
Witnesses claim the suspect was shot and neutralized before being taken into custody by the arresting officers.
"A police force, together with the Shin Bet, operated in the southern portion of the capital following security warnings which were received, leading to the location of a suspect in Beit Safafa," the police spokesperson said. "The suspect in question has been located and arrested."
No further details on the terror plot or the identity of the suspect have been released. The IDF thwarts tens of terror attacks every week, but rarely publicizes the incidents.