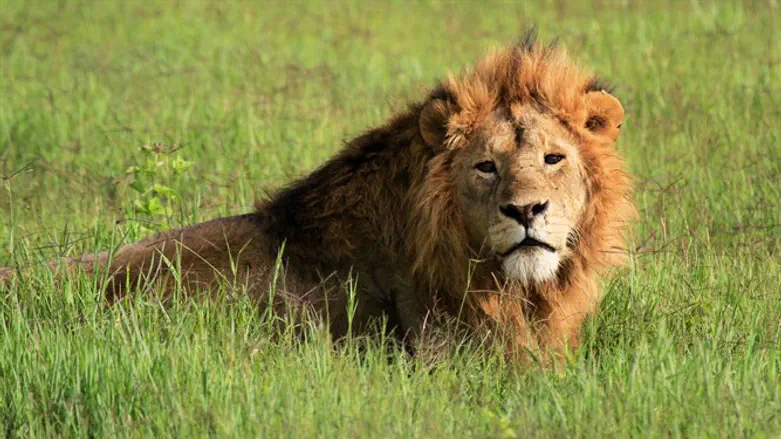 Lion
Doron Horowitz/FLASH90
A ten tear old girl was mauled to death by a lion in front of her horrified aunt in Zimbabwe.
Mitchell Mucheni had gone behind her family's hut to relieve herself when she was attacked by the ferocious feline, the Chronicle state newspaper reported.
Mitchell's aunt, Mawonei, waited in front of the house for her niece to return. After several minutes she became concerned and went to check on her when she the beast dragging Mitchell away. Mawonei and a neighbor searched for the child and found her body 300 meters (almost 1000 ft.) away.
The attack took place last Saturday near a famous game reserve located in the southeastern part of the country.
Assistant Inspector Kudakwashe Dehwa told the Chronicle: "We have received reports of a sudden death."
"A lion killed a 10-year-old girl from Chiredzi."
"The girl had gone behind their house during the night to relieve herself when she met her fate."
"She was allegedly attacked and her body dragged for 1,000 feet before the lion disappeared."