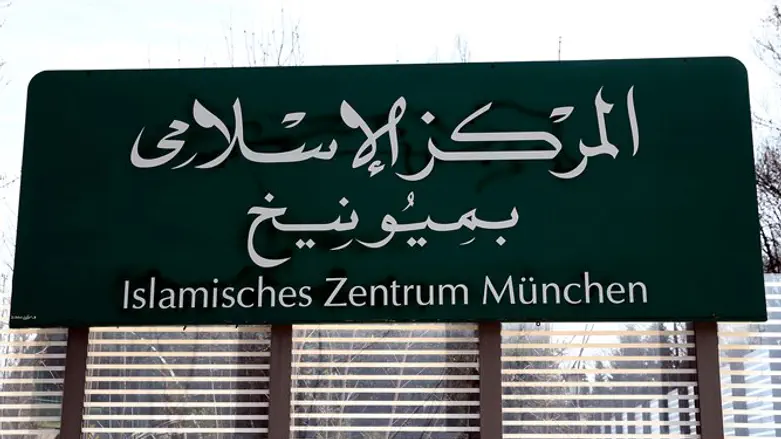 Munich Islamic Center
Reuters
Parents in Rendsburg, Germany, whose son did not attend a mosque visit as part of his geography curriculum, have been summoned to court. A spokesman for the Itzehoe district court, Philipp Terhorst, has confirmed that there will be a trial in August.
The parents of the high school student had previously not accepted the fine of 300 euros – 150 euros each for the father and mother. They do not belong to any religious community and feared "religious indoctrination" of their child. They argued that no one may be compelled to enter a religious building against his will.
The case drew a great deal of nationwide attention. In June 2016, a seventh-grade teacher of the Rendsburger Kronwerk Gymnasium planned a visit to a mosque during the geography unit on "The Orient – Water and Oil Power Factors". The 13-year-old stayed at home because his parents refused to allow their son into a mosque, which has until now been a constitutionally protected right. The school marked the boy's absence as a "truancy" and thus as an administrative offense.
At the time, the Education Ministry confirmed that the pupil's father had suggested to let the son take part in lessons in a parallel class at the time of the trip. This suggestion was rejected by the school. Rector Renate Fritzsche said the Ministry encouraged schools to visit mosques: "It is an important goal of our education to raise the willingness of the children to deal with foreign cultures and to tolerate them." This was also confirmed by the Ministry: By attending mosque as part of geography class, the school was fulfilling the basic pedagogical goal of the Schleswig-Holstein School Act: "The school should promote the openness of young people to cultural and religious diversity, the desire to promote international understanding and peace," an official spokesman said. The mosque visit was a compulsory course.
The family attorney, Alexander Heumann of Düsseldorf, says: "This is not a matter of 'education', but a 'different school event', the participation in which is not sanctioned by the parents." In the face of a multitude of Islamically motivated acts of violence, says the lawyer in his response, the parents did not want to send their child to people who despise them as so-called unbelievers. Heumann is a member of the "Bürgerbewegung Pax Europa" association that is critical of Islam, and is said to be close to the Alternative for Germany (AfD) party.
Imam Ali Mosque in Hamburg
צילום: Reuters