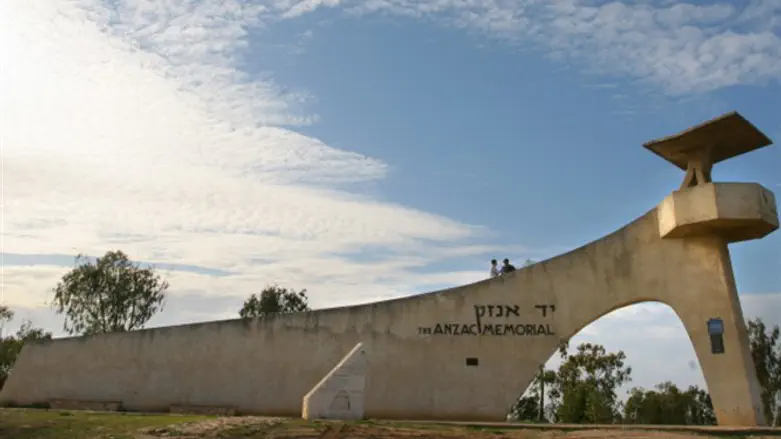 ANZAC memorial, (Australian and New Zealand Army Corps)
FLASH90
JTA - Three Jewish teens were detained for vandalizing the Beersheva War Cemetery, the burial site of hundreds of Australian World War I soldiers.
The youths who were detained are aged 14, 17 and 18, according to Israel Police. It is not known if they had a motive for damaging the Christian cemetery. Several gravestones were toppled in the incident.
The cemetery was established after the southern Israeli city was captured by the 4th Australian Light Horse Brigade from Turkish troops.
After British troops had tried unsuccessfully for two days to outgun Turkish troops, 800 Australians of the Light Horse Brigade, whose horses had not drunk in 48 hours, were ordered on Oct. 31, 1917 to charge into the firing line of 4,000 entrenched and heavily armed Turks. The brigade successfully captured the area.