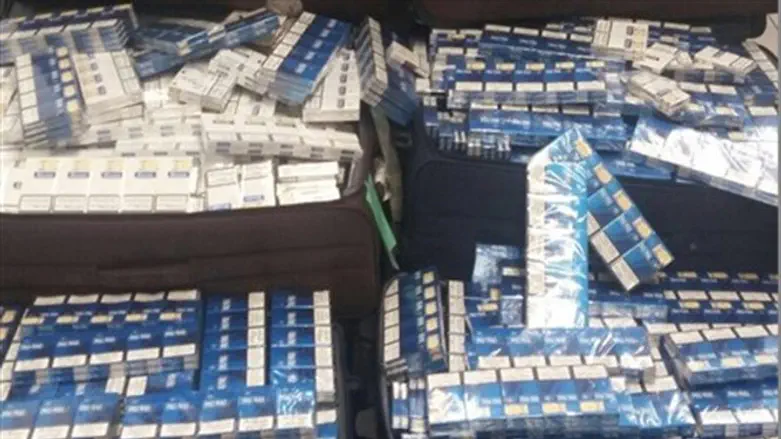 Smuggled cigarettes
Courtesy:Ben Gurion Airport Customs
Customs officers at the Ovda international airport near Eilat prevented the smuggling of 94 packets of cigarettes by a couple holding Russian passports.
The two arrived on a chartered flight from Moscow and their behavior aroused the suspicions of customs officers.
A check of their suitcases confirmed the suspicions and revealed an attempt to smuggle 94 packets of foreign cigarettes into the country and evade the estimated 20,000 NIS in taxes on those cigarettes.
The tourist said during his interrogation that he chose to "make easy money" while on vacation and to cover the expenses of the couples' vacation. He added that from surfing websites he had become aware of the financial potential inherent in smuggling cigarettes due to their high price in Israel.
The director of the customs and VAT office in Eilat, Edith Harush, said that customs officials were on the watch to protect official imports and to ensure the payment of proper taxes on merchandise.