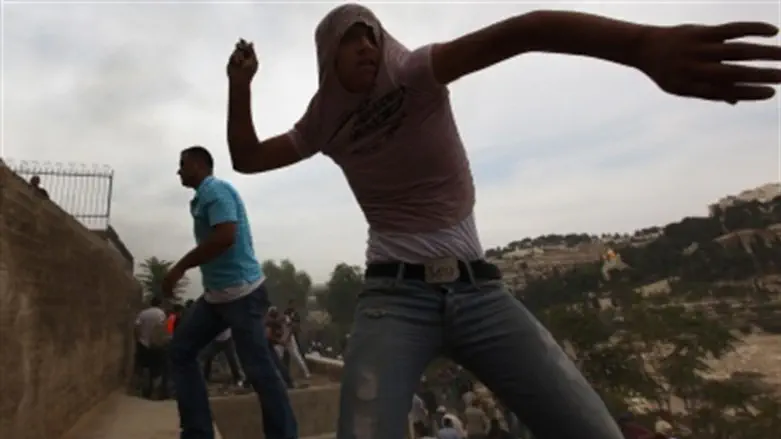 Rock attack
Flash 90
Two Jews entered the Arab neighborhood of Sur Baher on Sunday night to sell eggs illegally, and were met with a barrage of stones, thrown by dozens of Arabs who gathered around them.
Sur Baher is located in the southeast of Jerusalem.
The two Jews attempted to escape in their car, but collided with a vehicle in the middle of parking. They arrived at the local health clinic, where Israel Police and Border Police officers met them.
When the Jewish civilians and security officers attempted to leave Sur Baher, they were stoned by the Arab residents.
No one was hurt, but the squad car was damaged.
In February, authorities ordered an elementary school in Sur Baher to be shut down, since it was opened and run by Hamas operatives. The Al-Nukhbah school had twenty students in grades 1-6.
Education Minister Naftali Bennett (Jewish Home) after closing the school said, "My policy is very clear, consistent, and unified: All incidents of incitement will be dealt with, and will continue being dealt with, very severely. Jerusalem schools which choose to use the Education Ministry's curriculum will receive tools for success. Schools which choose to teach incitement will be shut down."