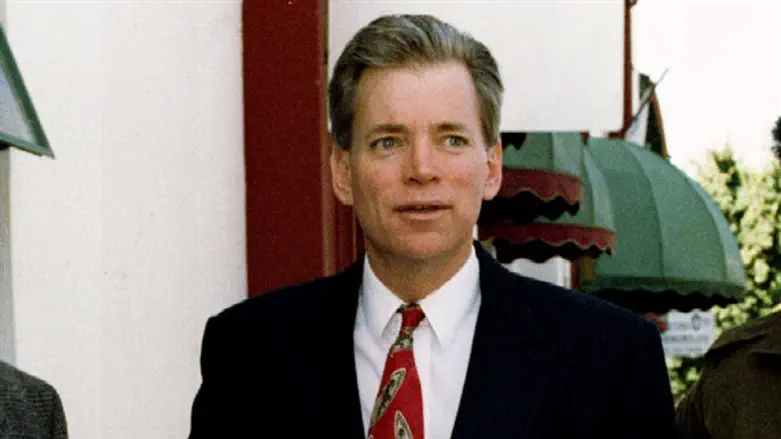 David Duke (file)
Reuters
White supremacist David Duke, a U.S. Senate hopeful in Louisiana, suggested that Jews control the American media and international banks.
"There is a problem in America with a very strong, powerful tribal group that dominates our media and dominates our international banking," Duke said Wednesday at a debate at the historically black Dillard University in New Orleans, according to CNN. "I'm not opposed to all Jews. I think there's a lot of great Jews."
The Republican candidate, a former Ku Klux Klan grand wizard, was responding to a question by the moderator about why he had referred to journalists reporting on a a tape on which Donald Trump admitted to sexual assault as "CNN Jews."
Duke, whose appearance among the six Senate candidates involved in the debate sparked protests outside, has endorsed Trump for the presidency and urged white nationalists to vote for his fellow Republican. Trump, who has likened Mexican immigrants to rapists and urged for a ban on Muslims entering the United States, denounced Duke in February after earlier claiming he knew nothing about Duke's views.
Trump recently received support from another white supremacist source: a prominent Ku Klux Klan newspaper. The Crusader's recent front page was a defense of Trump that included his slogan "Make America Great Again," The Washington Post reported.
Trump's campaign rejected the support in a statement, calling the newspaper "repulsive."
"Mr. Trump and the campaign denounces hate in any form," the statement said. "This publication is repulsive and their views do not represent the tens of millions of Americans who are uniting behind our campaign."