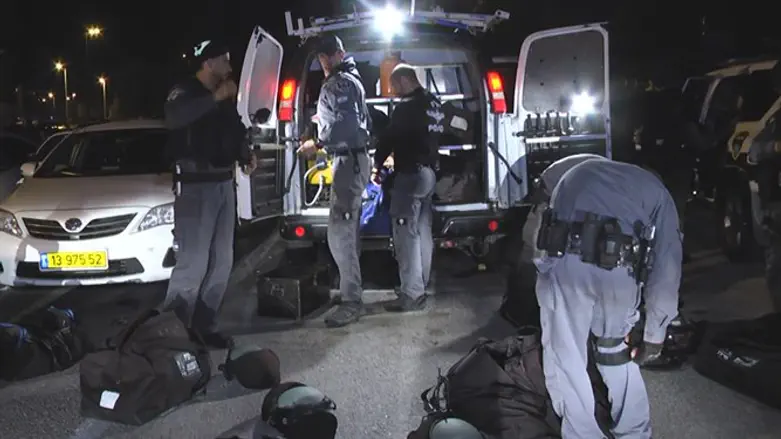 Preparing for operation. Last night
Police Spokesperson
Police undertook operational activity last night to locate and arrest terrorists who threw rocks, Molotov Cocktails, set garbage cans on fire and blocked roads during the Jewish holiday season.
Security forces acted in the Jerusalem Arab neighborhoods of Silwan, Jabel Mukaber, Issawiya, and Shuafat. By the end of the operations, Israeli Police and Border Police had arrested 19 suspects - five of them minors.
Police reported: "These arrests add to the list of systematic and determined operations and arrests undertaken during the whole [holiday] period and represent a central aspect of the general police initiatives [during the holiday period of the Jewish month of] Tishrei."
"Police will continue to act with determination against lawbreakers who seek to interfere with police activity and endanger the lives of citizens and security forces - and will act to bring them to justice," the Jerusalem police district reported.