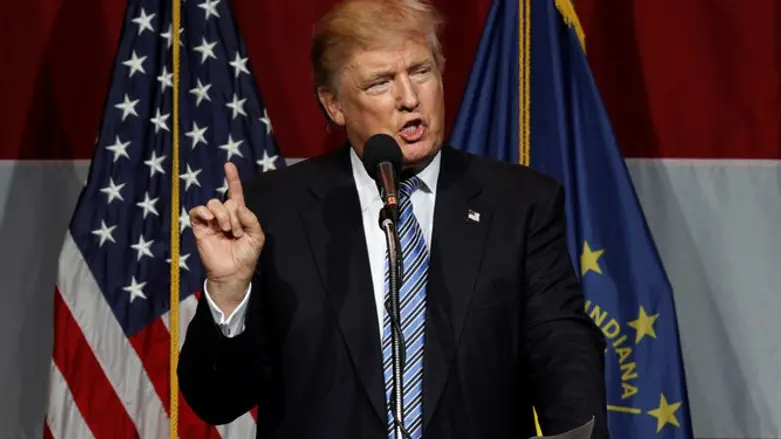 Donald Trump
Reuters
Donald Trump on Tuesday was officially confirmed as the Republican party's 2016 nominee for the White House.
His son, Donald Trump Jr., announced the support of New York, their home state, during a roll-call vote at the Republican National Convention, ensuring Trump had the majority of delegates - 1,237 - needed to contest the November 8 presidential election, Reuters reported.
With three of Trump's other children at his side, the son said: "It is my honor to be able to throw Donald Trump over the top in the delegate count tonight."
Senator Jeff Sessions of Alabama, an early backer of Trump, placed the New York businessman's name in nomination, calling him "a warrior and a winner," according to Reuters. U.S. House of Representatives Speaker Paul Ryan, the country's highest-ranking elected Republican, ran the meeting and launched the nominating process.
Despite threats of another chaotic day at the Quicken Loans basketball arena in Cleveland, anti-Trump Republican U.S. Senator Mike Lee said efforts by some delegates to block Trump's nomination appeared finished.
"I don't see any way around it," the Utah lawmaker told Reuters.
On Monday, as the convention got under way, delegates who opposed Trump walked out after GOP officials dismissed their effort to force an embarrassing protest vote against him.
Republicans were also set on Tuesday to place in nomination Indiana Governor Mike Pence, 57, Trump's choice for his vice presidential running mate.
After the vote of the states, Trump was due to receive the blessing on stage of other senior Republicans, including Senate Majority Leader Mitch McConnell of Kentucky, according to Reuters.
Trump narrowed his deficit against Democratic rival Hillary Clinton to 7 percentage points from 15 points late last week, according to a Reuters/Ipsos poll released on Tuesday.