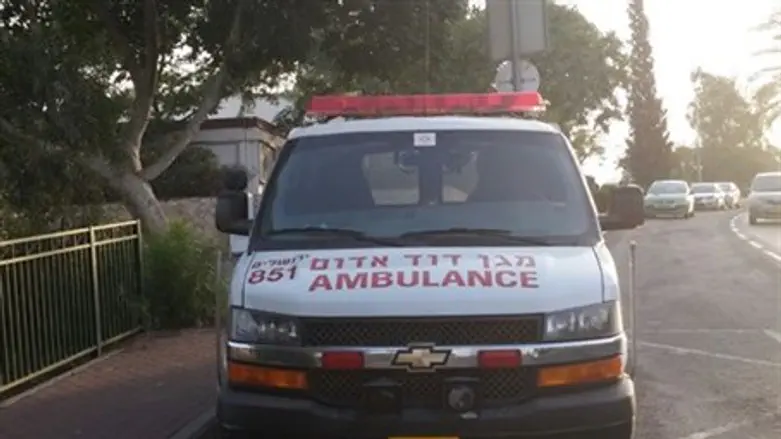 Ambulance (illustration)
Photo: Arutz Sheva
Two young children have died Wednesday afternoon, after being left in a car in Israel's southern Negev region.
Magen David Adom (MDA) paramedics rushed to the scene in the Bedouin village of Al-Sayyid near Hura, and found two children aged around five years unconscious and unresponsive after spending several hours trapped in the searing heat. The paramedics were forced to pronounce their deaths shortly after arrival.
Investigators are currently looking into the possibility that the children had climbed into the vehicle as part of a game, only to become trapped.
The children were initially extracted from the car by police, who responded to a call by concerned members of the public. The pair were transferred to a nearby house, where paramedics who arrived soon after tried in vain to save them.
It is the latest tragic incident of its kind this summer. Last month, an 18-month-old boy died after he was accidentally left in his father's car in Ashdod.
Despite repeated warnings to parents and caregivers by authorities not to leave children in cars during the summer months in particular, each year sees a number of similarly fatal incidents.