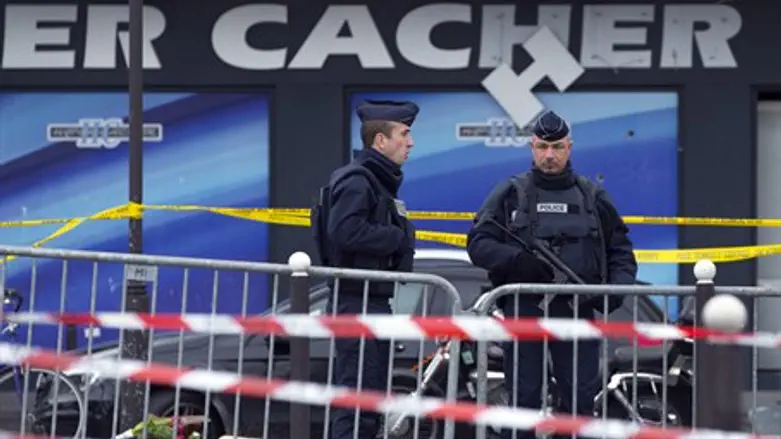 Site of Hyper Cacher terror attack
Reuters
Spanish police said Wednesday they had detained a French national suspected of heading a weapons trafficking ring that provided arms to Amedy Coulibaly, who staged a deadly attack on a Jewish supermarket in Paris last year.
In a statement, police said Antoine Denevi, a 27-year-old originally from the northern French region of Pas-de-Calais, was detained on Tuesday in the southern Spanish area of Malaga at the request of French authorities, AFP reports. 
He "left the neighboring country (France) weeks after the Paris attacks to escape police action, and settled in the province of Malaga from where he continued his illegal activities using fake papers," the police said.
"It's also been determined that his activities were linked with people of Serbian origin, who may have facilitated his access to arms and munitions."
Both Spanish and French police forces participated in Tuesday's operation, during which two other people were detained - one Serb and another from Montenegro.
Amedy Coulibaly shot dead a policewoman and killed four shoppers at the Hyper Cacher supermarket, a kosher establishment, in Paris in January 2015. 
He was one of three Islamic extremists who waged attacks in Paris on January 7-9 last year that left 17 dead.
His accomplices, the Kouachi brothers, killed 12 in an attack on the office of satirical magazine Charlie Hebdo.
All three pledged allegiance to major Islamic extremist groups, including ISIS and Al Qaeda.