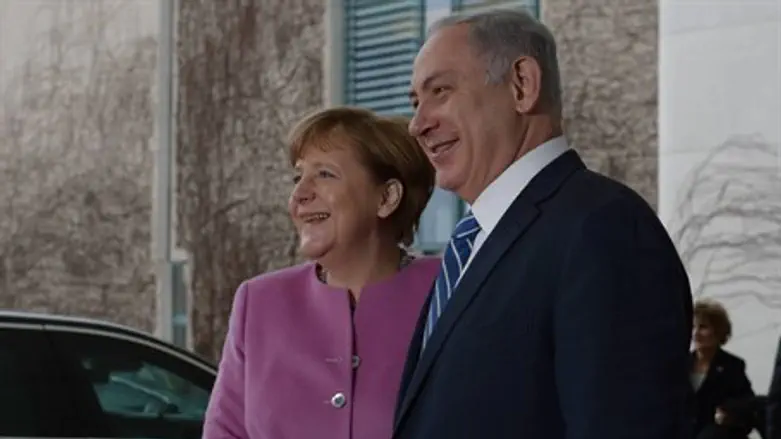 Netanyahu and Merkel in Berlin
Amos Ben-Gershom/GPO
The Bundesnachrichtendienst (BND), Germany's federal intelligence agency, has been spying on Israeli Prime Minister Binyamin Netanyahu for years, according to a report publicized Saturday in the Der Spiegel magazine.
Israel was not the only friendly nation targeted by the BND's spying activities. The report reveals that along with the Israeli Prime Minister, Germany's top intelligence service also kept tabs on government ministries, militaries, and international organizations around the globe.
The United States Air Force, NASA, and US State Department were reportedly all targets of the BND's spying operation.
Government ministers in the United Kingdom, Belgium, and Austria were also on the BND's list, along with the International Monetary Fund.
Saturday's report is hardly the first evidence of friendly nations spying on one another.
In 2013 German Chancellor Angela Merkel called President Obama demanding an explanation following reports that the US had been tapping into her telephone conversations.
In December 2015 the Wall Street Journal revealed that NSA had continued its spying program on Netanyahu, despite a 2013 pledge by President Obama to halt monitoring activities on friendly heads of state.