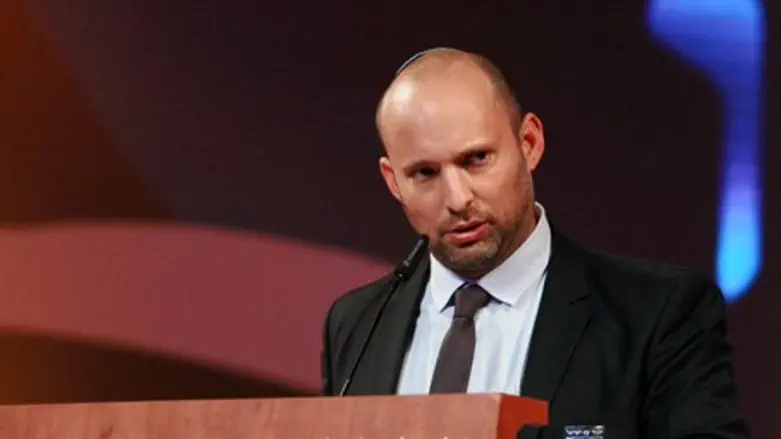 Naftali Bennett
Flash 90
Six members of the Council for Higher Education have resigned as of Sunday morning, in a move which brings the council to a standstill as it no longer has the required minimum quorum of members.
The resignations came from Professor Moshe Maor from Hebrew University, Professor Yehudit Gal-Ezer from the Open University, Professor Eli Zeldov from the Weizmann Institute, Professor Hagit Messer-Yaron from Tel Aviv University, Professor Fadia Nassar Abu-Alhiga from Tel Aviv University, and Professor Chaya Kalcheim from Hebrew University.  
The resignations came in protest against Education Minister Naftali Bennett's dismissal of the Council's Deputy Chairperson, Professor Hagit Messer Yaron, and the appointment of Dr. Rivka Wadmany Shauman in her place.
The minimum number of members that the council needs to have is legally set at 19. Following the resignations the council now only has 16 members.
In their letter of resignation, the Council members wrote that "the steps and measures that have been taken harm the essence of the Council's work, its independence and the spirit of its actions."
At the end of the resignation letter, the Council members demanded that the current council be disbanded and that a new council be appointed to take its place. They demanded that the new members be "selected in a transparent manner after they have complied with all the necessary criteria for becoming members of the Council and the appointment of a Deputy Director of the Council who will be able to fulfill all of the duties set out for her by the council as set down by law."
In a statement issued from Bennett's office the Minister thanked the Council members for their service.
"We wish to thank the Council members who are resigning for their service to further Higher Education in Israel. The Council will continue its work and in the coming days the Council will appoint new members of the upper echelon of Academics in Universities to take their place."