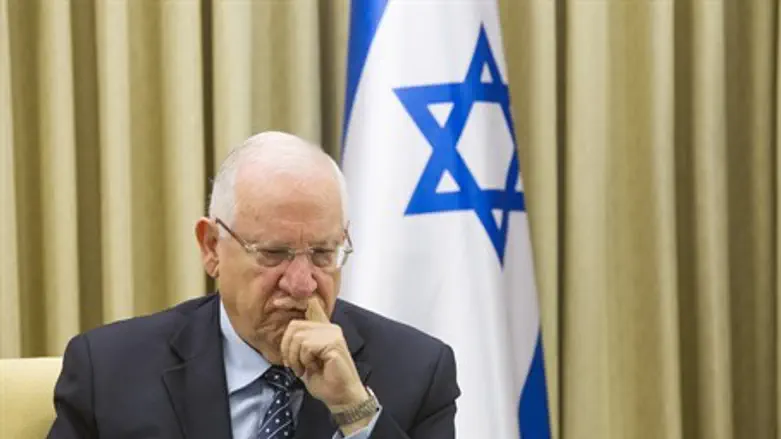 President Reuven Rivlin
Miriam Alster/Flash 90
Leaders of Italy's Jewish community have purportedly urged President Reuven Rivlin to intervene in preventing the appointment of Fiamma Nirenstein as Israel's ambassador to Rome, Haaretz reported Tuesday. 
Nirenstein, a journalist and former Italian parliamentarian, was tapped by Prime Minister Binyamin Netanyahu for the post last month.  
Grumblings among the Jewish community in Italy began soon after with opponents fearing the appointment of a right-leaning journalist, known for her staunch support of the Jewish state, would prompt accusations of dual loyalty. 
Although Nirenstein has already begun the vetting process with the Civil Service Commission, her appointment has not yet been approved by the cabinet, leaving senior members of the community with hope Israel might reconsider. 
Jewish community sources told Haaretz that the president of Rome's Jewish community, Ruth Dureghello, and Rome's chief rabbi, Ricardo Di Segni, asked to meet privately with Rivlin during his visit to Italy last Thursday. 
According to the sources, Dureghello and Di Segni expressed concern over Nirenstein's appointment, fearing it would have a negative impact on Italy's Jewish community as well as the country's relationship with Israel.
The dual loyalty issue was brought up as was Nirenstein's alignment with the right-wing, which, the pair argued, could damage ties between Israel's government and the Left-controlled Italian one. 
While Rivlin told Dureghello and Di Segni he understood their fears, he noted he had no authority to intervene in the appointment of ambassadors, proposing they instead speak directly to Netanyahu.