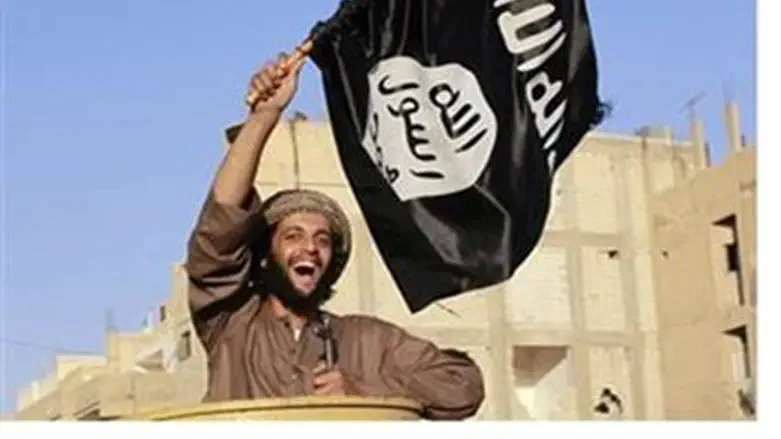 ISIS terrorist (file)
Reuters
Islamists in four regions of Russia's Caucasus have pledged allegiance to the Islamic State group, according to a recording which was welcomed by ISIS after being posted online.
The voice recording posted on YouTube Sunday said Islamists in Russia's Dagestan, Chechnya, Ingushetia and Kabardino-Balkaria regions had all swore fealty to Abu Bakr al-Baghdadi, head of the feared jihadist group.
"Obeying the order of Allah... we are declaring our allegiance to Caliph Ibrahim ben Awwad ben Ibrahim al Badri al-Qoureishi al Husseini for obedience and subordination," the recording in both Arabic and Russian says, referring to Abu Bakr al-Baghdadi.
"We testify that all mujahedeen of the Caucasus... are united in this decision and there are no disagreements among us on this issue," the male voice says, listing the four Russian regions.
A spokesman for Islamic State group, Abu Mohammed al-Adnani, on Tuesday welcomed the news in a recording of his own.
"We congratulate the soldiers of Islamic State in the Caucasus... we congratulate them for making allegiance to the Caliph. He accepts your allegiance and names Sheikh Abu Mohammad al-Qadari as (governor) of the Caucasus."
Russian officials maintain that thousands of Russians, many of them from the Caucasus, have traveled to Syria and Iraq to fight alongside the Islamic State group.
On Wednesday, the deputy secretary of Russia's security council put the figure at "up to 2,000".
Some jihadists from the region have already issued videos supporting al-Baghdadi.
Their return, usually through Turkey where they "pretend to be tourists who lost their documents" will "pose a problem," he was reported as saying by Interfax.