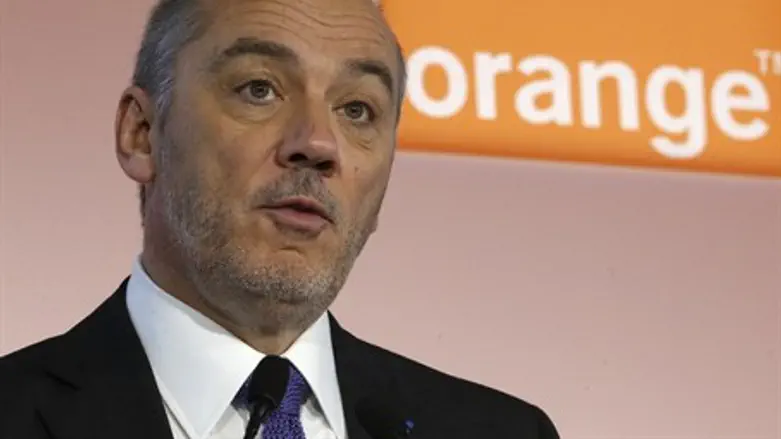 Orange Chairman and CEO Stephane Richard
Reuters
Orange boss Stephane Richard has taken legal action after receiving death threats against himself and family members amid a row over withdrawing his brand from Israel, legal sources said Tuesday.
Richard filed a complaint at a Paris court last week before heading to Israel in a bid to calm the controversy, a source close to the affair
disclosed.
"Stephane Richard received death threats on his telephone and his personal data were published on an Internet site in the context of the controversy over Orange's presence in Israel," the source told AFP. 
Once these personal details were published, Richard received hundreds of calls, including death threats, added the source, who did not wish to be named.
The French telecoms giant declined to comment on the issue.
Speaking at a conference in Cairo, Richard said he wished he could dump" Israel "tomorrow" earlier this month. A day later the French company announced it has decided to halt its operations in Israel and end its partnership with the Israeli company Partner, which franchises Orange's name in Israel.
Richard has attempted to perform damage control, but has been met by an enormous backlash from politicians and the public - both due to his claiming he was "unaware" of the highly-public, world-renowned boycott movement against Israel, and due to an expose revealing Orange operates in numerous areas of dispute worldwide without protest.