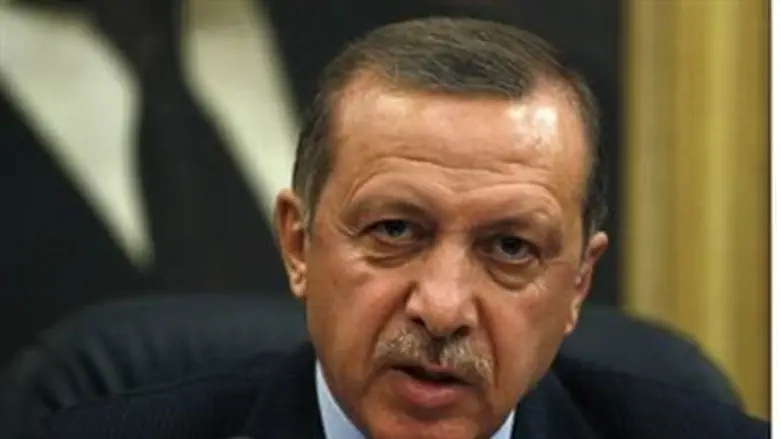 Recep Tayyip Erdogan
Reuters
Recep Tayyip Erdogan may have a new romance brewing after media mogul Ethem Sancak declared his love for the Turkish President during a television interview ten days ago. 
The owner of Star Daily and Kanal 24 as well a number of recently acquired dailies, Sancak said he was first infatuated by the ruler of the Justice and Development (AKP) party during Erdogan's campaign for prime minister in 2003. 
"While working on his campaign to get him elected prime minister, from my hometown Siirt, I met him," Sancak explained. "I saw his honesty and courage. I saw his opposition to oppression, his ability to protect the victim. The more I saw him, I felt in love [with him]."
"To be honest, during my days as a leftist, I could not understand the love between Mevlana [the poet] and [his companion and spiritual guide] Shams al-Tabrizi. As I got to know Erdogan, I realized that such a kind of divine love between two men is possible."
"When I [first] declared my love to him," Sancak continued, "I was already among the top 20 on the Forbes' list. I did not need to wait for any favors by holding on to Erdogan's coattails."
While opposition parties and others have voiced concern over Sancak's over-glorification of Erdogan, the media mogul dismissed the criticism, claiming, "there is nothing wrong with declaring sacrifice of your family for a beloved leader."
Others evidently feel the same, with one Erdogan supporter telling a news crew at a rally where the President made an appearance that "I would bite Recep Tayyip Erdogan and lick him."
Despite the show of love from Sancak as well as other Erdogan enthusiasts, recent polls before Turkey's general elections in two weeks show support for the ruling AKP has dropped by nearly ten percentage points.