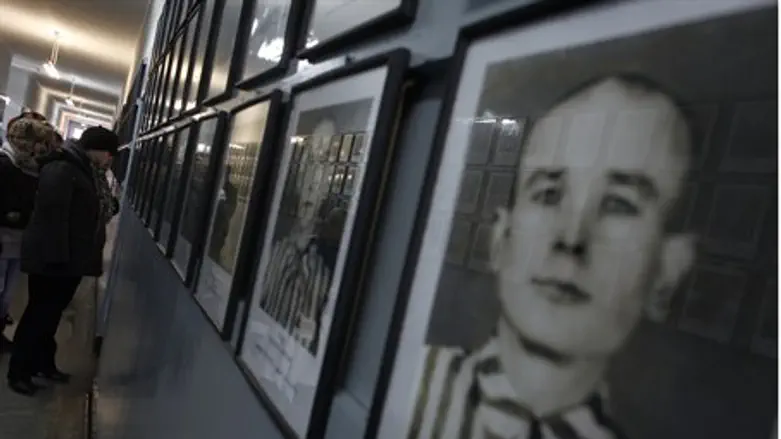 Holocaust museum (illustrative)
Reuters
One of the five youths arrested for terrorizing Jewish children on a school bus in Australia earlier this year consented to visit the Sydney Jewish Museum as well as attend a tolerance program as part of his agreed punishment. 
The offender was with a gang of eight drunken youths when they boarded a bus in Sydney carrying Jewish students from Moriah College, Mount Sinai College, and Emanual School on August 6. 
The youths began to abuse the Jewish students, some as young six, with threats to slit their throats and chants of "Kill the Jews," "Heil Hitler," and "Palestine must kill you Jews."  
None of the children on the bus were hurt, but the incident left both parents and children traumatized, 
All five of those arrested for participating in the incident were minors. Two received warnings, and the other two were let go. Only the fifth - whose actions were considered too serious for just a warning - was given punishment at a youth justice conference on December 9. 
The offender, whose name cannot be released because he is a minor, agreed not only to visit the Sydney Jewish Museum and attend the tolerance program run by the New South Wales Jewish Board of Deputies, but to other measures as well. 
He is set to participate in a Shabbat dinner and read Holocaust memoir "If This Is A Man" by Primo Levi as well as Elie Wiesel's "Night." 
Attending the youth justice conference were one victim and her parents, a police officer, social worker, and the offender's parents. The NSW Jewish Board of Deputies chief executive officer, Vic Alhadeff, who represented the other victims, was also present. 
Alhadeff stated that the conference was able to provide closure to the 12-year-old victim who attended. "It gave her an opportunity to question the offender, to hear from him and to hear him express remorse for his actions."
The incident made headline news at the time with some Jewish leaders linking it to Israel's war with Gaza over the summer. 
"It is completely unacceptable and morally repugnant to scapegoat or hold responsible Jewish Australians, including children, for events overseas," the Executive Council of Australian Jewry said in August.
Australian police, however, maintained that they did not believe the children were targeted because they were Jews.