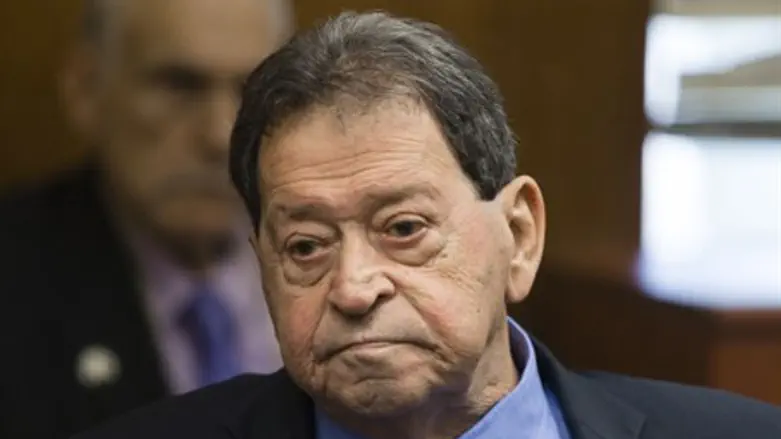 Binyamin Ben-Eliezer
Flash 90
MK Binyamin Ben-Eliezer (Labor) was admitted to the Assaf Harofeh Hospital on Thursday evening after feeling unwell.
The hospital said that Ben-Eliezer was in light condition and was hospitalized due to fever. He is in stable condition and fully conscious.
In May, Ben-Eliezer underwent a kidney transplant but resumed political activity immediately after the surgery, which he described as "routine and easy."
Last week it was reported that Ben-Eliezer will resign from the Knesset and retire from public life soon, after serving in the Knesset since 1984.
He is currently the subject of an investigation on suspicion of receiving illegal funds and has been questioned several times on this issue.
He is reportedly suspected of having received large sums of money from several benefactors, including from wealthy businessman Avraham Nanikashvili, who was recently questioned in connection with another case related to corruption at the Ashdod Port.
Since the investigation was launched, Ben-Eliezer has not attended the Knesset on a regular basis, and has only been attending some discussions at the Knesset's Foreign Affairs and Defense Committee.
Last year, Ben-Eliezer ran for the position of President, but dropped out of the race several days before the vote due to the corruption investigation.
He was previously involved in some controversy, when an investigative television report revealed that he had frequented "exclusive and discreet" casinos in London and did so up until 2002, when he was serving as a top government minister.