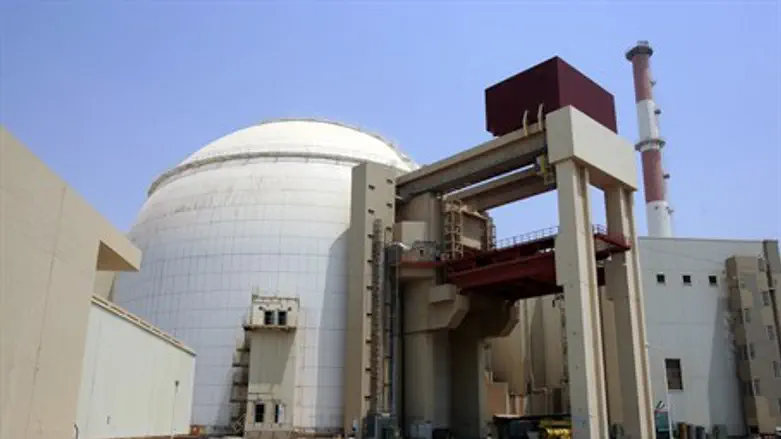 Bushehr nuclear reactor
Reuters
Iranian authorities have foiled a sabotage attempt on heavy water tanks - a key component in nuclear reactors, Iranian newspaper Arman reported Thursday. 
Asghar Zarean, deputy chairman of Iran's nuclear department, said that a "foreign entity" had attempted "sabotage" on the reactor in "recent weeks," but did not reveal more details on the alleged attack. 
"The enemy should know that it cannot take any action against Iran's nuclear activities," he added. "In fact, Iran is able to find and defuse any sabotage in both hardware and software fields."
The attack follows intensified efforts for Iran and the six world powers - the United States, France, Germany, China, Russia and Britain - to end the decade-old nuclear standoff by a self-imposed November 24 deadline, which was set after the sides failed to reach an agreement by a previous deadline in July.
It also follows a different alleged sabotage attack - this time at the Bushehr nuclear reactor - less than two weeks ago, according to Iranian Intelligence Minister Seyed Mahmoud Alawi.
"Thanks to the vigilance of the Intelligence Ministry forces who monitor the moves of the foreign intelligence services, some agents who intended to carry out surveillance and intelligence gathering for the foreigners in Bushehr province have been identified and sent to justice," Alawi claimed at the time.
Early last month another arrest occurred at Bushehr, when a Ukrainian national who worked as an "expert" together with Russian contractors at the site was apprehended for suspected sabotage plans.
A massive explosion rocked the secret Parchin nuclear facility early this month, in what was reportedly an act of sabotage as well.
An in-depth report by Israel's Channel 2 indicated that a transport company may have been targeted by sabotaged as it brought hazardous materials into the facility.