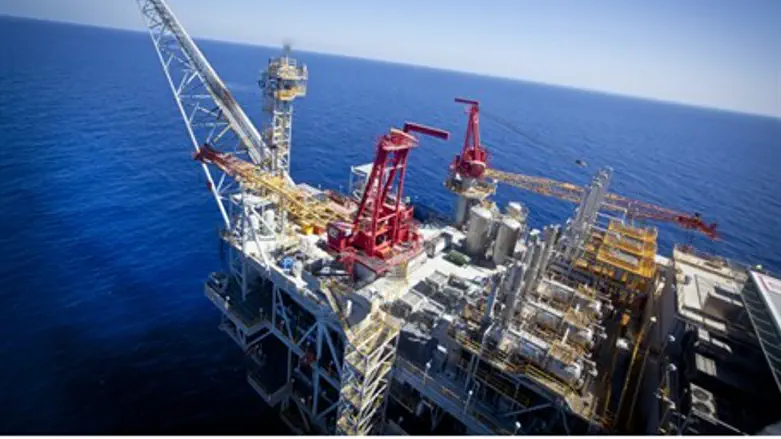 Tamar gas field
Flash 90
Australian energy giant Woodside Petroleum on Wednesday pulled out of the massive Leviathan gas joint venture off the coast
of Israel - one of the largest deposits found in the world.
The company said it had terminated an early-stage agreement with the Leviathan partners, led by US oil producer Noble Energy, to take a 25% stake worth an estimated $2.5 billion in the discovery.
Its share price ended 31 cents higher at Aus$41.23 (US$38.06).
Woodside chief executive Peter Coleman said in a statement that negotiations between the parties, which started in late 2012, failed to reach an acceptable outcome on development and supply agreements.
"All parties have worked very hard to secure an outcome which would be commercially acceptable, but after many months of negotiations it is time to acknowledge we will not get there under the current proposal," he said. "While Woodside's commitment to growth is strong, even stronger is our commitment to making disciplined investment decisions."
"I would like to acknowledge and thank the Leviathan Joint Venture participants and the Israeli government for working with us."
Talks were drawn out as the Israeli government drew up a policy for gas exports. It finally approved the export of up to 40% of what it extracts from Leviathan and another field, Tamar, off its Mediterranean coast.
At the time, Prime Minister Binyamin Netanyahu said the exports would bring in some $60 billion to state coffers during the next 20 years.
Woodside signed a non-binding memorandum of understanding in February this year outlining its intention to take up a stake in the project, running all the downstream gas production operations, with Noble in charge of upstream processing.
The Leviathan field's size is estimated at 18.9 trillion cubic feet of natural gas, along with 34.1 million barrels of condensate, and has been hailed as the largest gas deposit found in the world in a decade.
RBC Capital Markets analyst Andy Williams said it was good that Woodside walked away when the numbers did not add up. "It all comes down to the economics," he said. "If it doesn't work for you then you cut it and go."
Woodside has been under pressure to find new sources of growth after the Perth-based company and partners including Royal Dutch Shell and BP last year delayed the multi-billion-dollar Browse gas-export project off Western Australia.
Analysts said the company would likely use the money saved to target acquisitions elsewhere or return cash to shareholders via a special dividend.