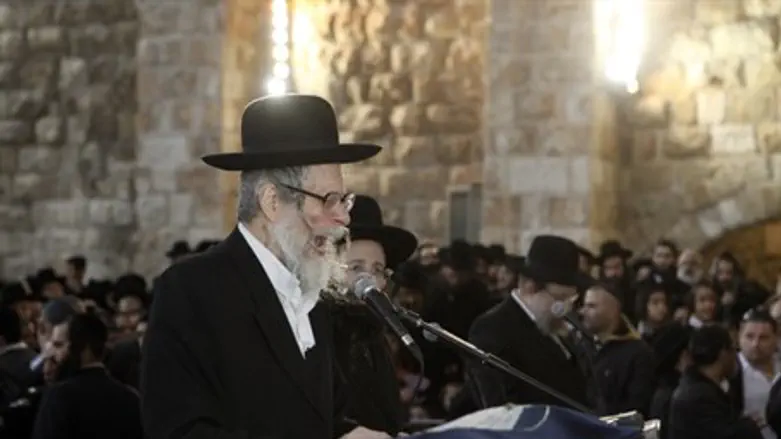 Rabbi Eliezer Berland
Israel news photo: Flash 90
Speculations were raised once again Tuesday over the whereabouts of fugitive Rabbi Eliezer Berland, who was deported from Zimbabwe earlier this month on charges of overstaying his visa. 
Berland, the leader of the Shavu Banim hassidic sect, was accused of committing indecent acts against several young female followers; he was wanted in Israel for questioning. Berland fled Israel before he could be arrested, however, to the US, Italy, and Switzerland.
He eventually settled for a time in Marrakech, Morocco before moving once again to Zimbabwe. But, last week, before the Passover holiday, the Johannesburg, South Africa Jewish community was notified that Berland may be staying there for Passover - putting the community on high alert. 
Jewish community leaders released a notice shortly before the holiday began, banning Berland from attending local synagogues for his alleged crimes; ultimately, the Sephardic community reportedly accepted him - a move which sparked last-minute protesting in the major city. 
But, as Passover comes to a close in the Diaspora, Berland has allegedly not been seen in Johannesburg at all during the week-long holiday.
Sources told Arutz Sheva Tuesday that he may have "gone underground" in response to a search warrant issued against him over the past week.