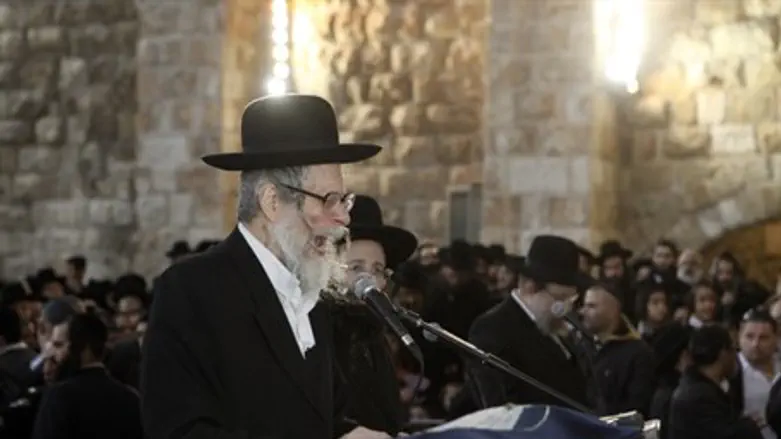 Rabbi Eliezer Berland
Israel news photo: Flash 90
Rabbi Eliezar Berland, head of the Shuvu Banim Hassidic sect, was arrested on Monday in Zimbabwe, then released, local media reports.
Berland was accused of committing indecent acts against several young female followers; he was wanted in Israel for questioning. Berland fled Israel before he could be arrested, however, to the US, Italy, and Switzerland.
He eventually settled for a time in Marrakech, Morocco before moving once again to Zimbabwe.
Shortly after he fled the country, his son and several other followers were arrested on suspicion of fraud and money laundering involving the sect's finances. 
It is still unclear why he was arrested in Zimbabwe.
One theory is that his traveler's visa has expired; another is that media activism to expose Berland's presence -and crimes against children - have led to an investigation in the African country.
Either way, it remains uncertain whether or not he will remain in Zimbabwe for Passover. 
Earlier this week, it was reported that one of his followers, a close associate of Berland's, has been transporting Kosher-for-Passover food to Zimbabwe in advance of the hundreds of Shavu Banim hassidim expected to travel to meet the Rabbi over the holiday.
To this end, a wealthy Jew from Johannesburg has donated 600 pounds matzah and 60 cases of wine for the expected visitors.