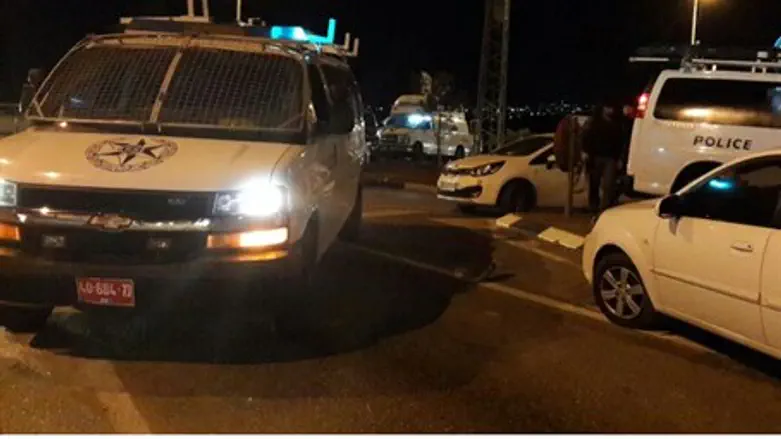 Terror site at Adam Junction
Israeli Police Spokesperson's Office
The Israeli police officer wounded Monday in a terrorist attack north of Jerusalem is now awake and responsive, but has lost a kidney, doctors say.
Officer Rami Ravid was stabbed by a terrorist at the Adam checkpoint north of Jerusalem. He suffered moderate injuries, and was unconscious and on a respirator until Tuesday morning. His condition improved following emergency surgery.
On Tuesday, he opened his eyes and was able to speak to his family.
The terrorist who attacked Ravid was apprehended and taken in for questioning. The attack was the second near-deadly terrorist incident in two days; on Sunday, a bomb exploded on a bus in Bat Yam, injuring one bomb squad officer. Heavy casualties were avoided after passengers spotted the abandoned bag in which a terrorist had left the bomb, and reported it to the driver, who evacuated the bus just moments before it exploded.
Security officer Avigdor Shatz of the Binyamin Regional Council called the attack on Ravid "a very serious incident," and warned that it was further indication that terrorism is becoming more frequent in the region.