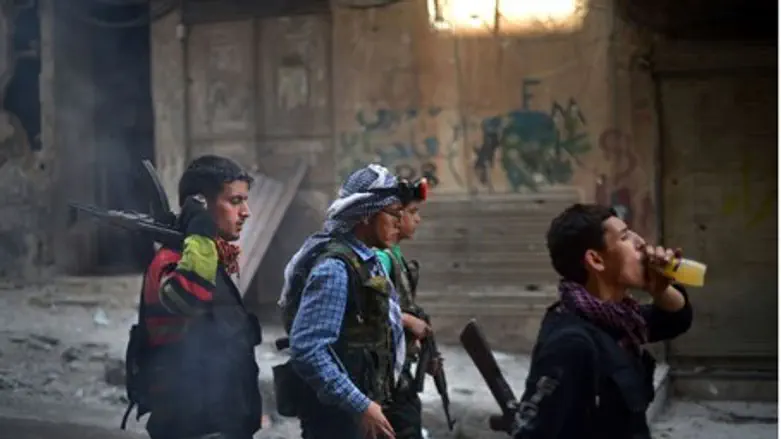 Kurdish fighters in Aleppo
AFP photo
A key Syrian airbase in the Aleppo province was reportedly conquered by rebel troops on Tuesday. The takeover of the Minnigh airbase could curtail Syrian President Bashar Assad's ability to conduct airstrikes against nearby rebel strongholds.
It could also help rebel troops bring in new supplies from neighboring countries.
Rebels have attempted to take over Minnigh airbase "dozens of times," the UK-based Syrian Observatory for Human Rights reported. The base has been under siege for several months.
Spokesmen for the rebel factions said the Syrian army had bombed the nearby town of Aziz following the takeover, killing at least six people.
While rebel groups touted their successful takeover of Minnigh, Assad's troops reported successes in Homs and surrounding towns and in the Daraa area.
The official state news outlet SANA denied reports of a rebel takeover in Minnigh. "Guards at Minnigh airport in Aleppo are all fine," the station reported.
It quoted a "media source" as saying, "All reports broadcast by the misleading media outlets on Syria's events are baseless and aim only at raising the terrorists' morale."