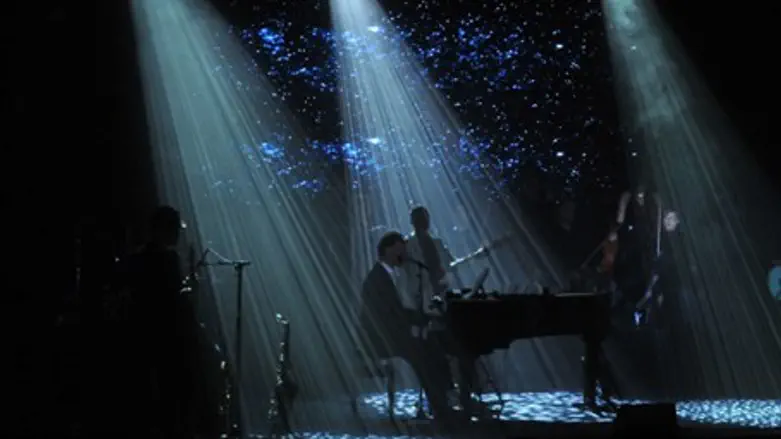 concert
Flash 90
When rock legend Paul McCartney came to Israel in 2008, he was, at least to some extent, taking his life in his hands. Not because of Israel's sometimes precarious security situation, but because he was threatened by BDS (boycott, divest, and sanction) anti-Israel groups. "I got death threats, but I'm coming anyway," the singer was quoted as saying by Jerusalem Center for Public Affairs researcher Adam Shay.
"I got explicit death threats, but I have no intention of surrendering. I refuse to cancel my performances in Israel," Shay quoted McCartney as saying.
The former Beatle is not alone.
Dozens of other artists who schedule dates in Israel are lobbied, bullied, threatened, and even attacked at concerts by anti-Israel groups who are bent on isolating Israel culturally, as well as economically. Many artists, said Shay, claimed that their web sites have been attacked by hackers right before their Israeli concerts.
Alicia Keys, who recently played a concert here last week, supplies the latest example of intimidation faced by artists who play Israel. Several of her fellow singers – notably Elvis Costello and Roger Waters – urged her to cancel, calling Israel an "apartheid state," and Keys' Facebook page was littered with condemnations of her on the day of the concert. Costello himself cancelled a concert in Israel in 2010, as did Carlos Santana, after being hectored by anti-Israel groups. Other notables who have cancelled planned concerts in Israel are Jon Bon Jovi, the Yardbirds, Joe Lynn Turner, and the Pixies. Spanish singer Paco Ibanez went one better, telling a French newspaper that he is boycotting the Hebrew language, which he can speak, for political reasons.
But despite the pressure and threats, there are many artists who continue to play Israel. In the past month, rock bands Deep Purple and the Pet Shop Boys have held concerts in Israel, and American artist Rihanna is scheduled to take her second tour here in October. And of course, there was Madonna.
Many of these artists, Shay said, decided to perform in Israel despite the threats. "When singer Moby was interviewed on Army Radio shortly before he performed in Israel, he said that the intensity of the attacks against him before he came to Israel made him suspect that this wasn't an objective movement that was concerned with people's welfare, but with something dark and dubious." Unfortunately, though, "most artists just don't want to deal with it. It's much easier for them to release a statement that they won't be appearing in Israel 'for reasons of conscience' rather than to say their lives are being threatened and they're frightened."