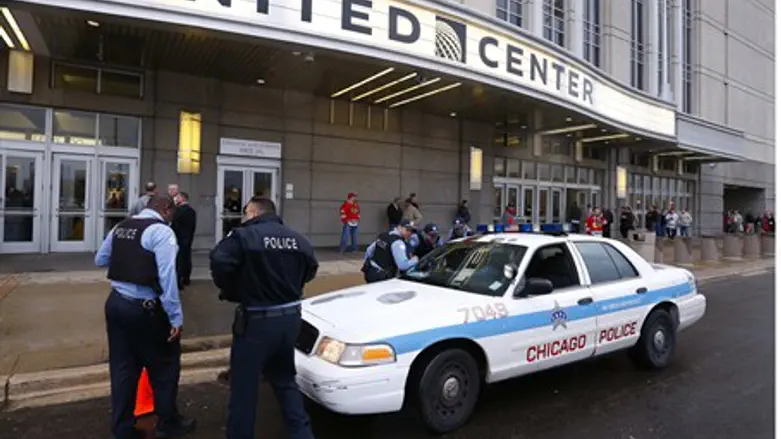 Chicago police
Reuters
Jewish leaders gathered this week at the first-ever Jewish Communal Security Summit in New York to strategize with top experts in the field regarding how best to ensure the safety of the community.
The conference, held April 24 and 25 by the Secure Community Network (SCN) at the offices of The Jewish Federations of North America (JFNA), was particularly timely coming on the heels of the Boston Marathon attack earlier this month.
U.S. Secretary of Homeland Security Janet Napolitano praised SCN and the JFNA and others for their efforts, highlighting the importance of the close relationship between her department and the Jewish community.
Speakers also included leaders from the Department of Homeland Security's counter-terrorism division, the Anti-Defamation League, the New York Police Department's intelligence analysis unit and the FBI.
The leaders addressed the current threat to homeland security, risks to Jewish schools, community centers and synagogues, and anti-Semitic incidents and hate crimes.
"Our goal is to be aware of the threats we face and gain knowledge that gives us the power to act in the face of these threats," said Jerry Silverman, president and CEO of JFNA.
Malcolm Hoenlein, executive vice chairman of the Conference of Presidents of Major American Jewish Organizations, said the SCN meeting "could not be more timely or more important." He said that after incidents occur such as the Boston bombings, "we will be held to account for how we apply the lessons we learn."