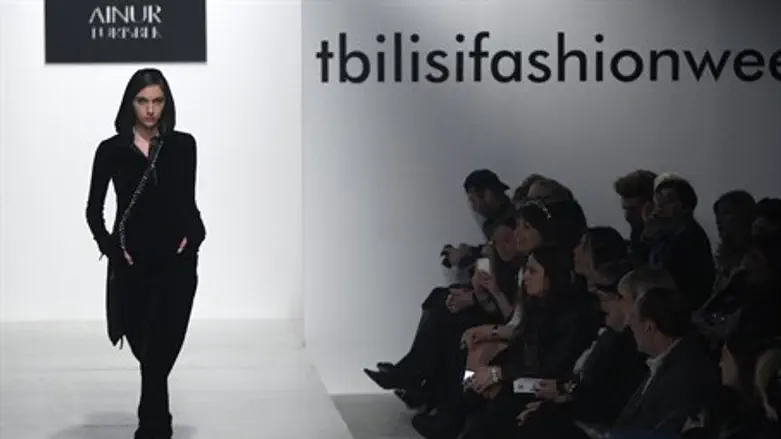 fashion runway
Reuters
Students at the Parsons School of Design have launched a petition aimed at imploring the university to repeal its invitation to disgraced fashion designer John Galliano, who has been invited to teach classes at the top New York fashion design institution.
A change.org petition, which has already garnered nearly 400 signatures, states: "This is a person who was fired from Dior for his anti-semitic remarks, who Natalie Portman refused to work with because of his remarks, so why is Parsons The New School for Design hiring him?"
Galliano, one of the world's top fashion designers, was dismissed from his position at the Christian Dior label last year after one of his drunken rages at a Parisian bar was made public.  During the confrontation he shouted to a woman: "Dirty Jew, you should be dead."
The incident led to a police investigation and further evidence against the renowned fashion designer, including a video in which he is shown telling two women, "I love Hitler."
"It doesn't matter if its for three months or three days, hiring someone who has made such horrific comments shows that the school values Galliano over their entire Jewish student body. It shows they value him over their students' respect, peace of mind, and heritage," the petition states.
"There should be no room for this kind of person as a staff member on the faculty at Parsons," it adds. "Imagine if the school were hiring a person who publicly voiced support for the KKK — there would likely be backlash because it's not right to have someone like that teaching at a school. But because this is someone who has made anti-Semitic remarks, people are willing to look the other way. This is unacceptable."