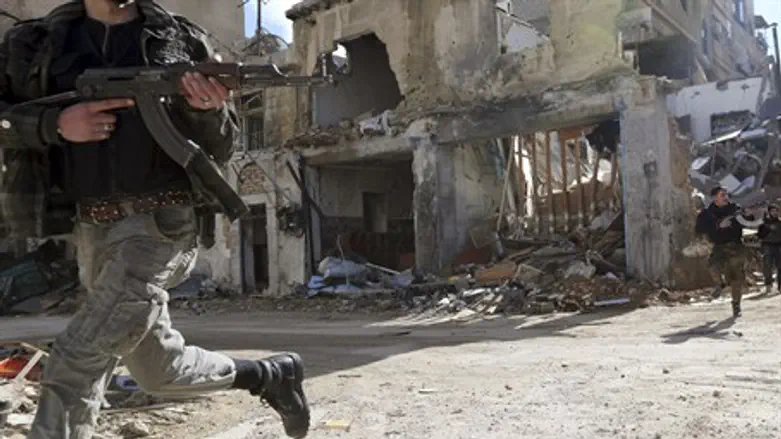 Free Syrian Army fighters in Damascus
Reuters
The Al Qaeda-linked jihadist Al-Nusra Front terrorist organization has captured a town in an oil-rich province in eastern Syria after a three-day battle in which at least 100 soldiers and 30 rebel fighters were killed this week.
The deaths came during clashes in al-Shaddadeh, a town near the Iraqi border overrun completely by the rebels on Thursday, according to the UK-based Syrian Observatory for Human Rights.
Also among the opposition forces were units from the Free Syrian Army, according to Omar Abu Laila, a spokesperson for the FSA eastern command. However, the radical Islamist Al-Nusra Front is now in control of the town, according to the AFP news agency.
The captured town is located about 46 kilometers (28.5 miles) south of the provincial capital, Hasakah, among the 10 largest cities in Syria. Hasakah is home to a mixed population of Arabs, Kurds, Assyrians/Syriacs and Armenians. The province itself is located in the far northeastern corner of the country.
Rebel forces were not as fortunate in the central city of Homs, however: "The army has entered Jobar in western Homs, and rebel fighters have withdrawn from the district," said Observatory director Rami Abdel Rahman. Loyalist troops also took control of the southwestern Homs district of Kafraya.
The province of Homs is strategic to the regime of President Bashar al-Assad due to its size – it is the largest in the country – and because it links the capital, Damascus, to the coast. 
Syrian activists told reporters that rebel forces are also battling loyalist troops for control of the main international airport in the northern commercial hub city of Aleppo.
Nearly 250 people were killed on Wednesday, including at least 105 civilians, according to the Observatory, one of the highest daily death tolls in recent months.