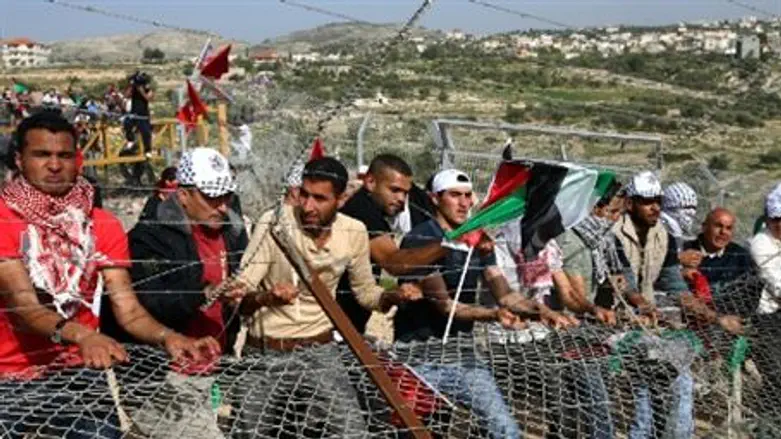 Bil'in
Israel news photo: Flash 90
Guy Davidi, the director of the Oscar-nominated Israeli film "5 Broken Cameras," says the film is only "technically" Israeli and denied that he represents Israel.
"I do not represent Israel, only myself," Davidi said. "It's a joint Israel-Palestinian movie," he added.
The film depicts a resident of the Palestinian Authority town of Bil'in as he attempts to document clashes between local Arabs, together with Israeli and foreign far-left activists, and the IDF and police.
Violent clashes have been common near Bil'in in recent years as Israel builds a security barrier between most of Judea and Samaria and central Israel. The barrier was designed to run between known high-terror areas and Israeli cities in Judea and Samaria, and has created anger in the PA, particularly in towns such as Bil'in that form the western edge of the PA side of the wall.
Davidi expressed hope that the film would increase international support for Bil'in. "I don't remember seeing movies about the lives and struggles of Palestinians, but times have changed… The world can see the truth," he declared.
"I mostly hope that in wake of the [Oscar] nomination the film will have a platform on commercial channels, and that the Education Ministry will let us play it in schools," Davidi said. To this point Israeli cinemas have been reluctant to show the movie, he added.