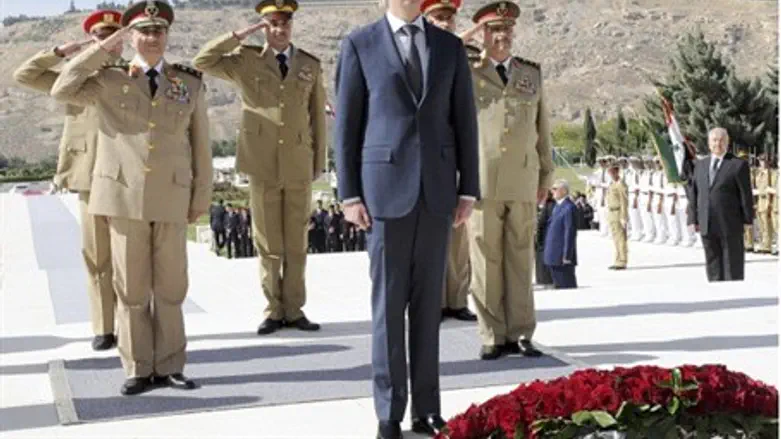 Bashar Assad
Reuters
Jordanian news site Ahbar Baladna reports that western spy satellites have recently spotted movements of Syrian heavy missile launchers northward and southward, toward Syria's borders with Turkey and Israel.
The site says hundreds of high-caliber launchers are being moved, and that these could only be long range Scud missile launchers.
Syria has threatened in the past that in the event of foreign military intervention on its soil, it will not hesitate to fire missiles at Israel and Turkey in order to ignite a large scale regional war.
Turkish and French officials said ten days ago they were mulling a potential military intervention in Syria, where civil war has been raging for 14 months.
"In the face of developments in Syria, we are taking into consideration any kind of possibility in line with our national security and interests," Turkish foreign minister Ahmet Davutoglu told parliament during a briefing to lawmakers.