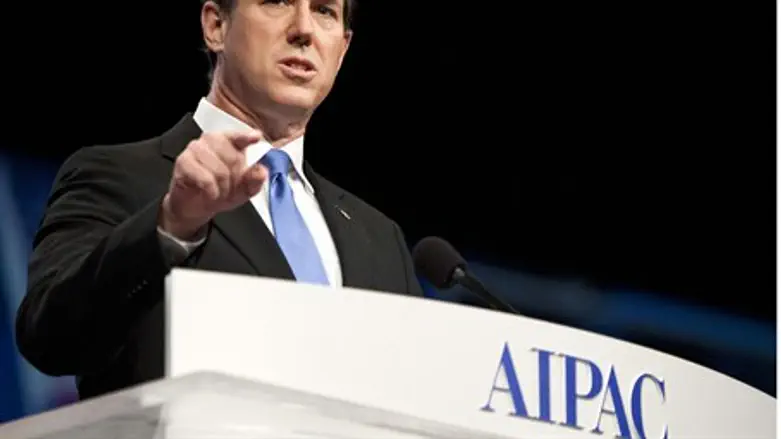 Rick Santorum
Reuters
Rick Santorum won Saturday's Kansas caucuses, but top rival Mitt Romney's campaign said the candidate won more delegates over the weekend, CNN reported.
Santorum received 51 percent of the votes in Kansas and Romney came in second with 21 percent, according to the report. Newt Gingrich followed at 14 percent and Ron Paul received 13 percent.
Campaigning in Springfield, Missouri, on Saturday afternoon, Santorum went after President Barack Obama. He criticized the president's stance on energy, health care, Iran and the debt.
"In the eyes of the president, America is a great country because government redistributes wealth," CNN quoted Santorum as having said.
According to the network's estimate, as of Saturday Romney had 458 delegates, compared with 203 for Santorum, 118 for Gingrich and 66 for Paul. A candidate needs 1,144 delegates at the Republican convention this summer to secure the nomination to face Obama in November.
The Romney camp said Saturday it won more delegates than Santorum did, counting caucus gains in the Virgin Islands, Guam and the Northern Mariana Islands, plus a handful of delegates selected in Wyoming.
Romney won the Northern Mariana Islands caucuses early Saturday, picking up nine delegates. He garnered 87 percent of the vote there, according to CNN.
Romney received seven delegates in the Virgin Islands, and Paul got one, the report said. Late Friday, Romney also won Guam's nine delegates in its caucuses there.
Earlier this week, in the Super Tuesday primaries, Romney won Ohio, his home state of Massachusetts, Idaho, Vermont, Virginia and Alaska.
Santorum won North Dakota, Oklahoma and Tennessee, while Gingrich won his home state of Georgia. Paul has yet to win a state.