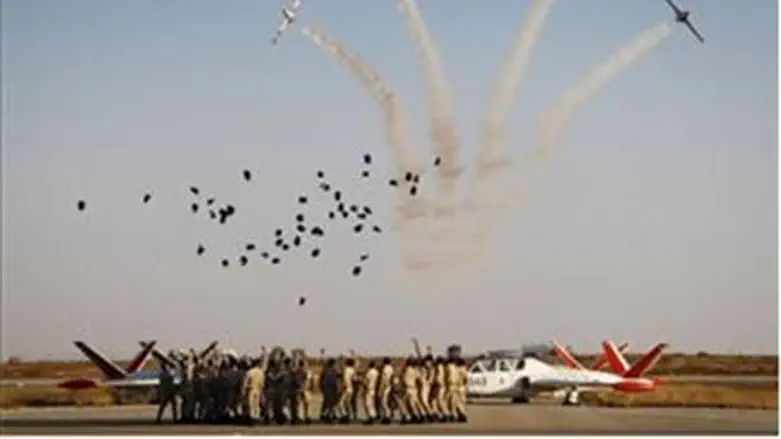 Pilots course
Israel news photo: file
On Thursday, the Israel Air Force's 163rd pilots' training course concluded in a special ceremony at the Hatzerim Airbase near Be'er Sheva.
Arutz Sheva spoke to one of the graduates of the course, a soldier who moved from Israel to South Africa as a child, but returned in order to serve in the army. For security reasons, the young pilot's name cannot be published.
"When I was 15 years old, I decided to make aliyah and come back to finish high school in Israel and to enlist in the army," the young pilot said.
"My dream since the age of six was always to come back to Israel and to serve," he added. "That was the way we were raised and it was obvious both to me and to my parents that the day would come when I leave to serve in the IDF."
The pilot, who is a lone soldier since he serves in the IDF while his parents live abroad, spoke of his excitement over getting to see his father after a whole year in which the two hadn't met. His father came to Israel especially so that he could attend the concluding ceremony of the pilots' training course.
Now that the young man has finished the training course, he'll be flying a transport aircraft called Tzufit. The aircraft is used for signal intelligence and communications intelligence.
"After the course we have another nine years of service," he said. "After two years we move on to the larger planes such as the Hercules and the Boeings."