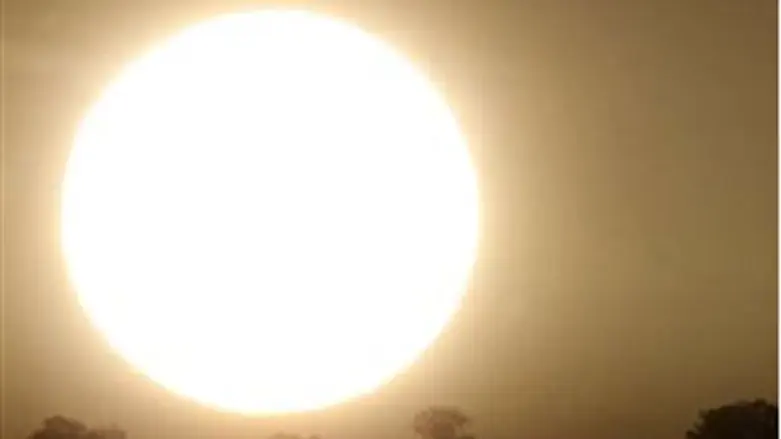 Sun power
Israel news photo: Flash 90
Solar energy has arrived in the IDF, where an Israeli air base is implementing a new system that uses photovoltaic solar cells in an air defense training school in a system that produces electricity from solar energy.
The system, which uses the photovoltaic solar cells to produce "green" energy, was implemented Wednesday for the first time ever at an operation IAF base. The photovoltaic system is part of the "Blue Builds Green" project that will ultimately be used in several Israeli air force bases.
"The Air Defense Training School is pleased to turn its base to nature friendly and start using sunlight to create energy while preserving the environment, saving hundreds of thousands of shekels and improving electricity systems," said the school's commander, Col. Yoni Seida-Marom.
"Implementing the system not only saves money, but also expresses values that we believe in. In using the system we create a better environment for the commanders without the noise and pollution of electrical generators. We are also teaching our soldiers a 'green' state of mind, and high environmental awareness they will follow for the rest of their lives."
The photovoltaic plates are produced by the Enlight Company, which will build similar devices for other IAF bases as well. Additional projects planned for the future include a thermasolar device at the Nevatim Air Base in the northern Negev, according to project officer Maj. Eitan Basson.
"The IAF does not pollute," Basson said.