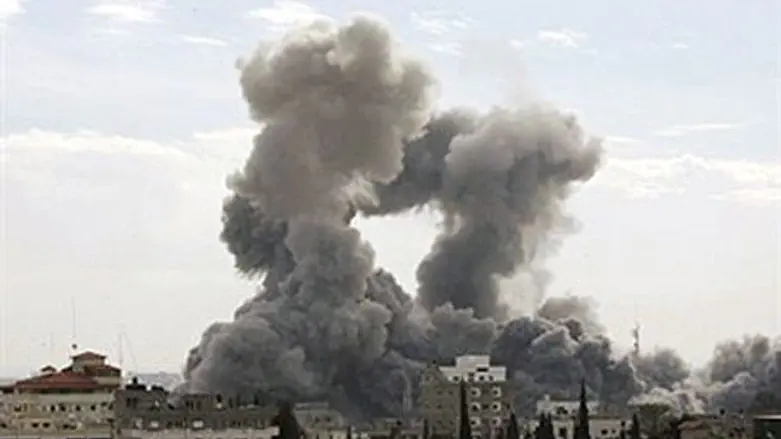 IAF Counterstrike (Gaza)
Israel news photo: Flash 90
IAF aircraft targeted overnight Monday a terror activity site in the northern Gaza Strip and a smuggling tunnel in the southern Gaza Strip, the IDF Spokesperson said in a statement.
According to the statement, direct hits were confirmed at both targets.
The sites were targeted in response to a Kassam rocket attack from the Gaza Strip towards Israel's southern communities on Monday.
The rocket landed in an open field near Ashkelon, wounding a Bedouin woman in a nearby tent.
The woman, described as lightly wounded due to shrapnel in her legs, was treated by Magen David Adom medics before being evacuated to Barzilai Hospital in Ashkelon.
The wounded woman is the wife of a shepherd from Be'er Sheva who tends his flock in the area several months per year with approval of the local regional council.
"The IDF will not allow the Israeli southern communities to continue living under constant threat, and will continue to respond with determination to any attempt to use terror against the citizens of Israel," the IDF Spokesperson's statement said. "The IDF holds the Hamas terrorist organization solely responsible for any terrorist activity emanating from the Gaza Strip."